Duke of Edinburgh's Award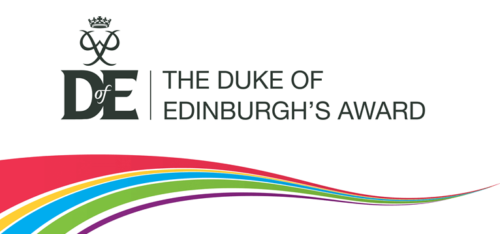 Bronze Award | Current Year 11s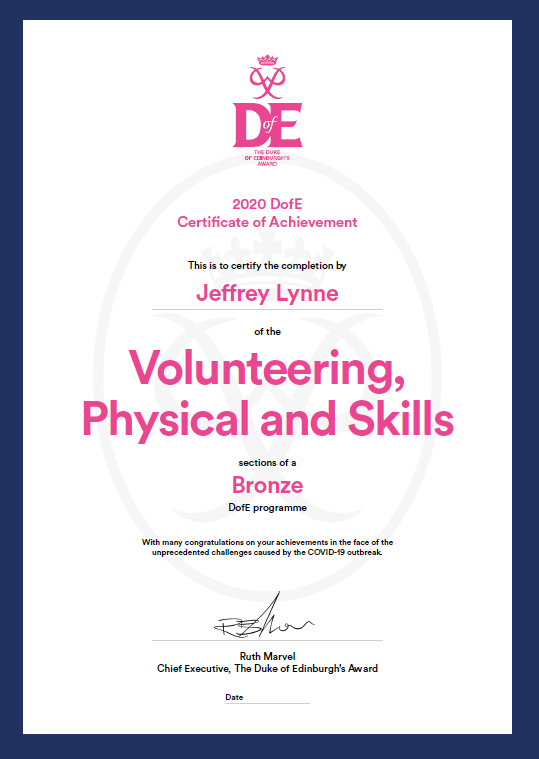 Over the next academic year, our pupils who have completed their Skills, Volunteering and Physical sections at Bronze or Silver level but have not been able to do their expedition because of the pandemic will be able to work towards a new accolade: the DofE 'Certificate of Achievement'.
The Certificate is a formal recognition by the DofE of participants' dedication to their programmes and everything they have achieved through these three sections, as well as their resilience in coping with ongoing uncertainty.
Please make sure to complete your 3 sections by 31st July 2021 to receive this certificate.
Please contact Mrs Noble if you have any questions about this.
Bronze Award | Current Year 10s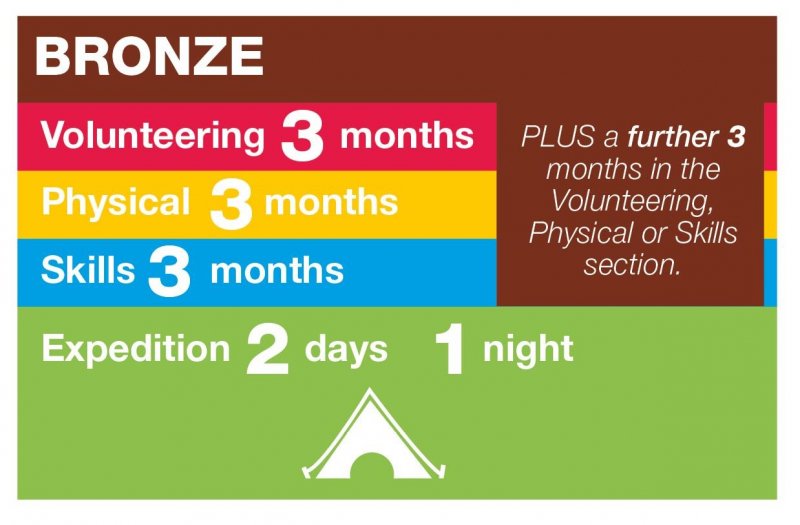 Please make sure your child has now set-up their eDofE account and submitted their programme planners (Volunteering, Physical and Skill). If you have any questions with regards to the completion of these sections, please email Mrs Noble.
Further information about the expedition section will be sent in due course. Please bear with us whilst we follow government and DofE guidelines on how best to proceed.
Bronze Award | Current Year 8s and Year 9s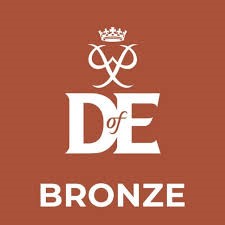 Further information about the launch of our DofE Bronze Award for our current Year 8s and Year 9s will be sent at the start of next term.
The programme will run from September 2021 to July 2022, with enrolment in July 2021, on application only.
Mrs Noble | DofE Manager