College Expansion
Building work has been delayed to the new wing of the College. The presence of great crested newts on the site has caused a delay of approximately six months to the opening of the new area, which is now expected to be handed over for the start of the January term, 2020. In the meantime, four temporary mobile classrooms have been erected on the eastern side of the College, between the delivery yard and the music block, to accommodate the increase in pupil numbers from September. This has ensured no disruption to learning while we await the completion of the new buildings.

The new wing at the northern extremity of the College will provide additional facilities including two further science laboratories, art, photography and DT workshops, a Business Studies suite, general classrooms, and additional dining facilities. The wing is designed as the first stage of a future Sixth Form Centre, with further extensions of a sixth form library, lecture facilities and further teaching areas to be added at a later date, when the Sixth Form Development is confirmed with the Local Authority. It will be occupied by the 11-16 school until this time.

Construction work is now progressing well with current works including mechanical and electrical installations, decorations and the hanging of ceiling grids. The works are being sequenced to allow the surfacing of the area between the existing College Performance Hall and the new build to be completed during the October half-term break, thus minimising any impact on the College.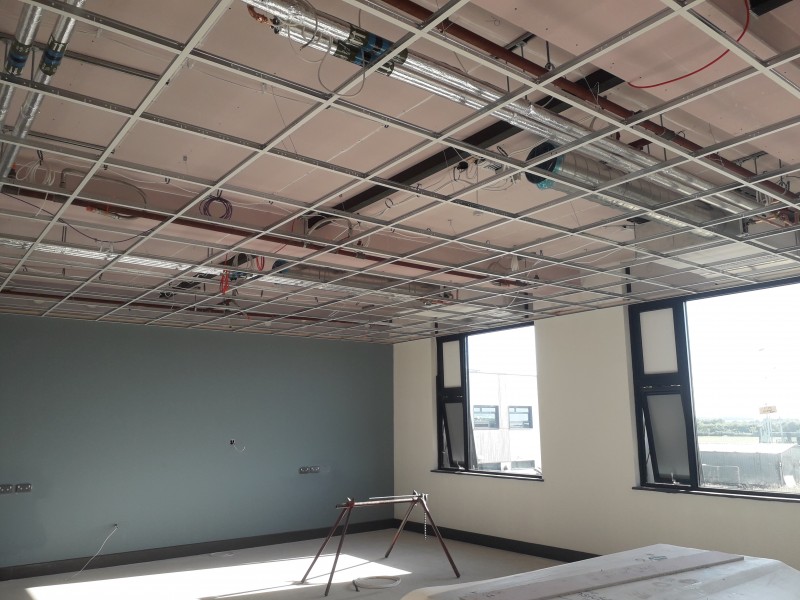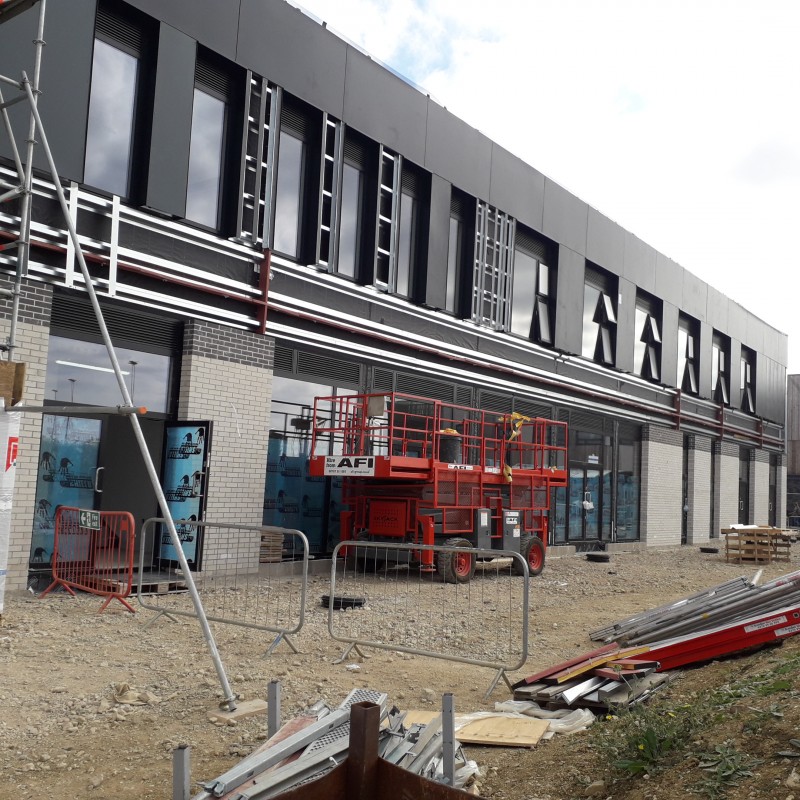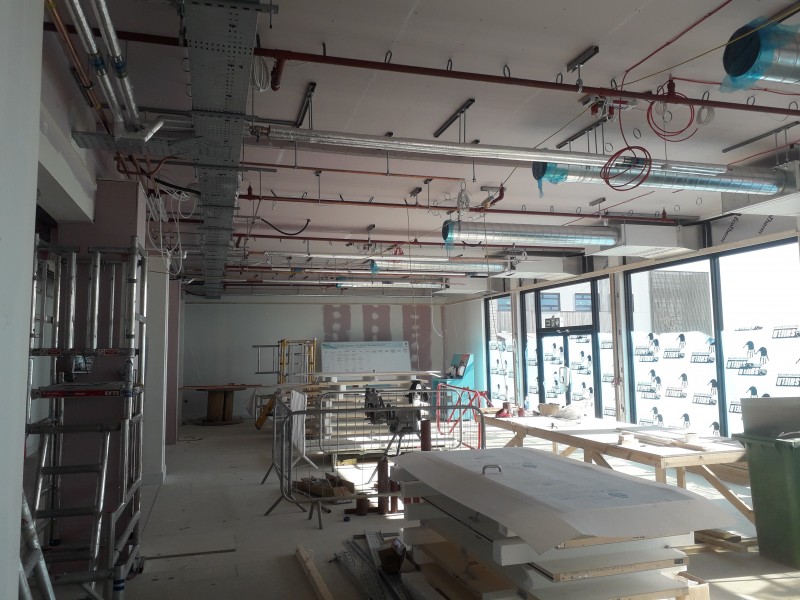 View a "walkthrough" of the next phase of development