Performance Hall
Our Performance Hall is almost ready! Work to install the projector and screen and the sound system has been completed and the theatre curtains will be installed in December. Funds have been raised for the lighting which will be installed as soon as possible so that the hall is ready as a space for professional theatrical productions and events.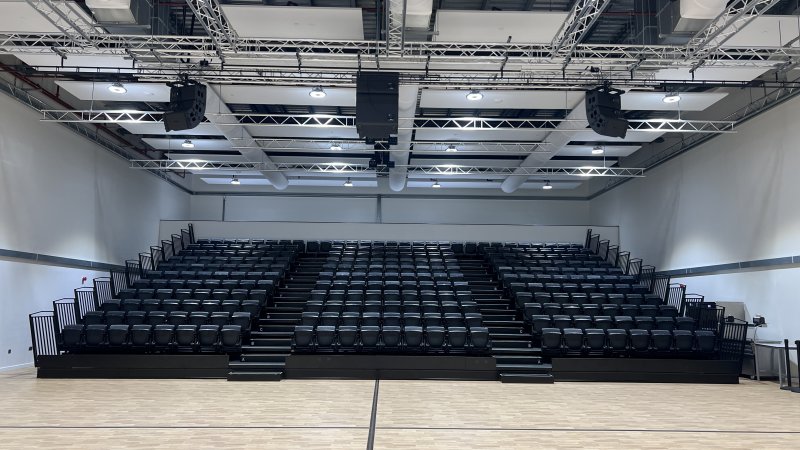 The hall is available to hire for large events on Friday to Sunday by emailing Cam-Events@cambournevc.org or call 07485 383266
The standard hire price at weekends is £52 per hour
Meanwhile on Monday to Thursday evenings, this hall is still available to hire for those requiring a large room for meetings, lectures, dance and other sporting activities that do not involve balls or projectiles, such as gymnastics. The standard weekday hire price is £52 per hour with discounts for long term block bookings, clubs, children and charities.
The hall measures 33 metres x 18.2 metres
Contact
For Events Bookings, contact Cam-Events@cambournevc.org
For Community Bookings, contact the Community Coordinator
Phone: 01954 284000
Email: cam-community@cambournevc.org