Duke of Edinburgh success
24th May 2018
We are pleased to report that Cambourne Village College year 10s have recently completed their Bronze Practice Expedition weekend with success!
The participants camped at Ferrar House (Little Gidding) from Friday 18th May to Sunday 20th May, supervised by volunteers and members of the Cambourne Village College staff.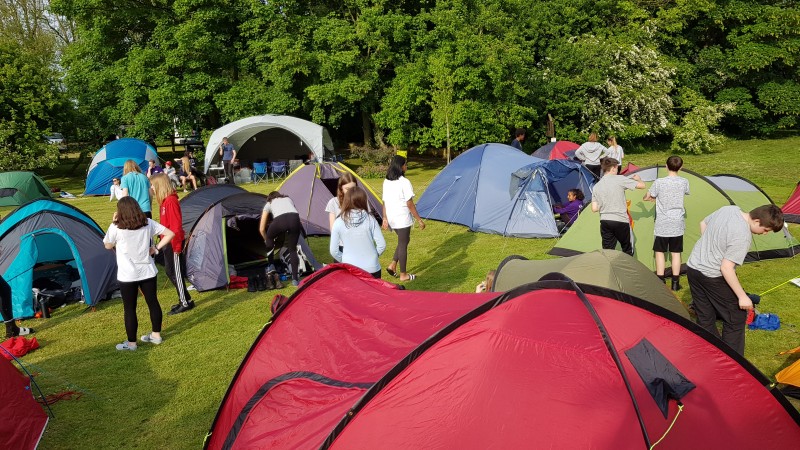 On Saturday, the participants walked in groups of 4-7, accompanied by a group leader, consolidating their map skills whilst learning a few more tips about navigating around the beautiful Cambridgeshire countryside. It was a glorious day for our walkers!
On Sunday, the participants set off early from the campsite, on a route they had mapped earlier this month during a Route Mapping training session after school. They were monitored from a distance by our amazing group of volunteers/staff and navigated through the countryside brilliantly; they all made it back to camp on time, some more exhausted than others, most with aches and pains, but all feeling a great sense of achievement!