Historic-All Community Conference - FREE
21st April 2022
All current students, parents, carers, and members of the community interested in History are invited to attend our first free History Community Conference on Friday 29th and Saturday 30th April.
About the event: This is an exciting opportunity to take part in externally led lectures hosted by prestigious historians and academics. The Conference is open to all, and we look forward to welcoming both our students, parents, carers, members of our community, as well as local schools to the event. Everybody is welcome!
If you cannot attend in person, do please join us via MS Teams (links below).
The Conference will be held over two days and our programme includes:
Friday 29th April [Access online: https://bit.ly/Historic-All-Friday]
2pm-3pm: Dr James Crossland (Liverpool John Moores University): The First War on Terror": Bomb-Throwers, Spies and Panic in the Victorian Age
3.30pm-4.30pm: Professor Malcolm Gaskill: Witches on the Frontier: A Seventeenth-Century American Tragedy
Saturday 30th April [Access online: https://bit.ly/Historic-All-Saturday]
11.30am-12.30pm: Professor Penelope M. Allison (University of Leicester): Pompeian houses and households: the archaeology of Roman families
1pm-2pm: Chris Thatcher (Oxford Archaeology): Cambourne's Archaeology
2.30pm-3.30pm: Professor Carenza Lewis (University of Lincoln): Digging pandemics - how to find the Black Death in a garden near you
Students, parents, carers, members of the community hoping to join us on Friday or Saturday should register their interest using this link to give us an idea of numbers. Everyone is welcome to attend! https://forms.office.com/r/D8EAEKKSui Please note that you can arrive on the day without registering, it is to give us an idea of numbers so we can plan ahead.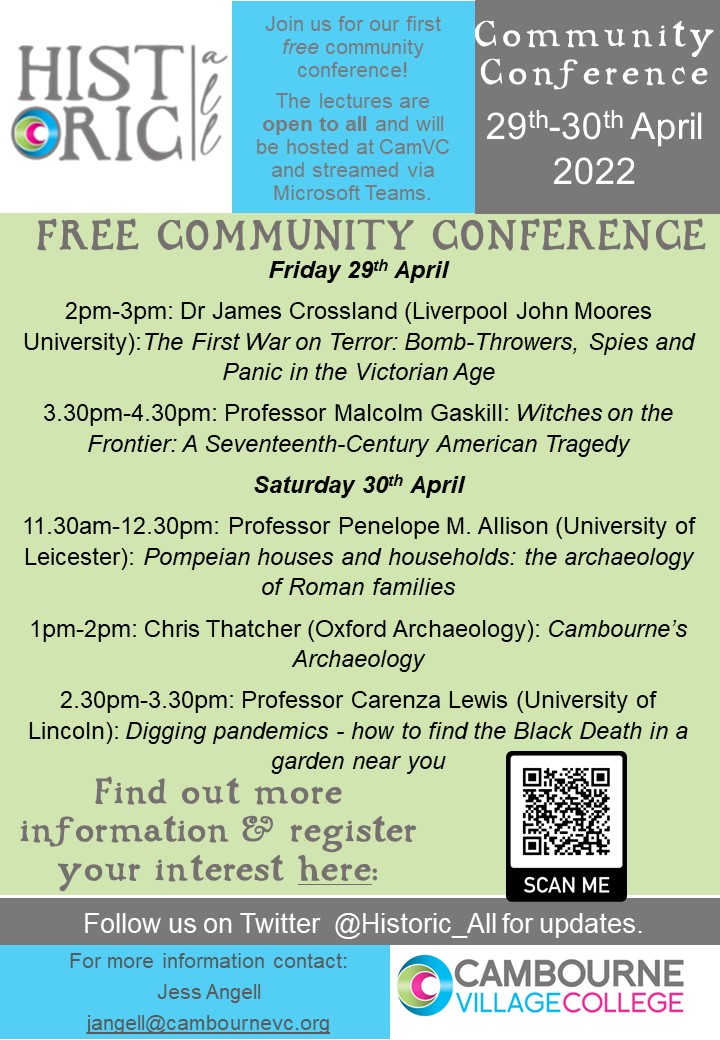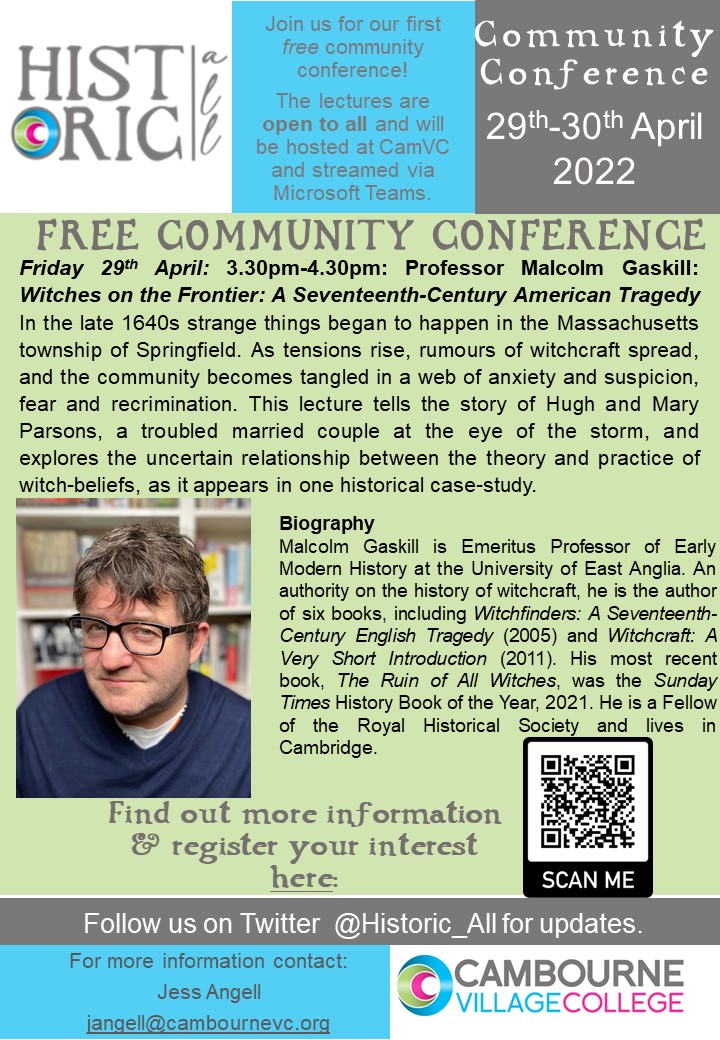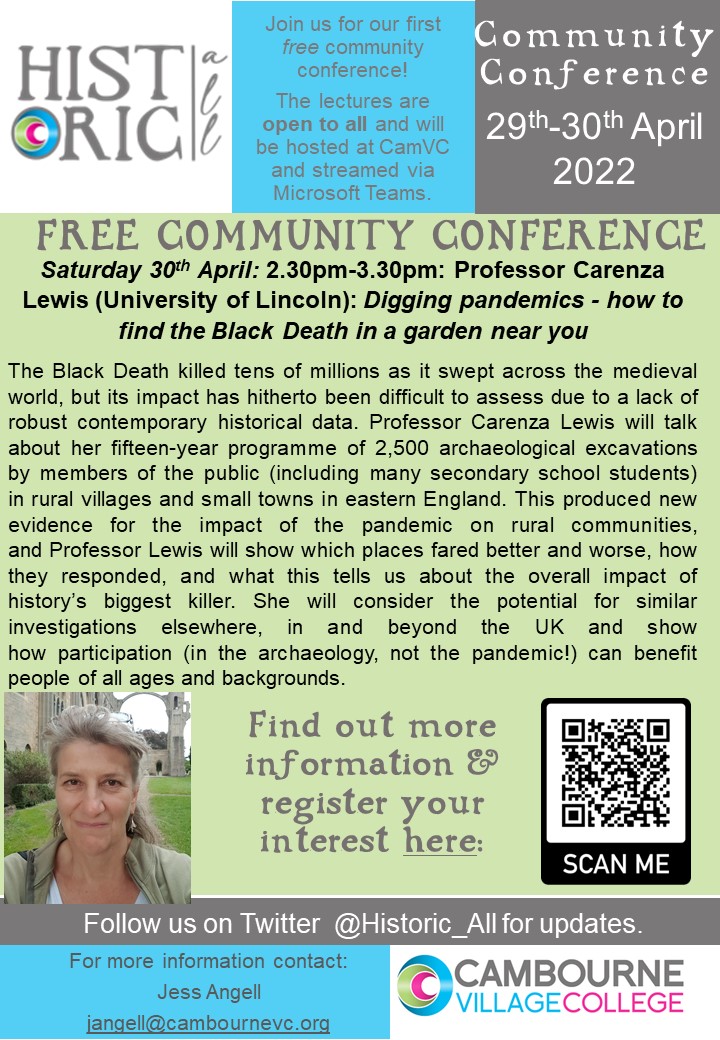 Please register your interest