Positive first GCSE results for CamVC
23rd August 2018
The College, which opened in 2013, received its first-ever set of GCSE results this morning and the outcomes are highly positive, with school targets exceeded in many areas. 76% of all pupils gained 5 or more GCSEs at Grade 4 and higher in all their subjects. 68% attained 5 or more GCSEs at Grade 4 and higher, including Maths and English.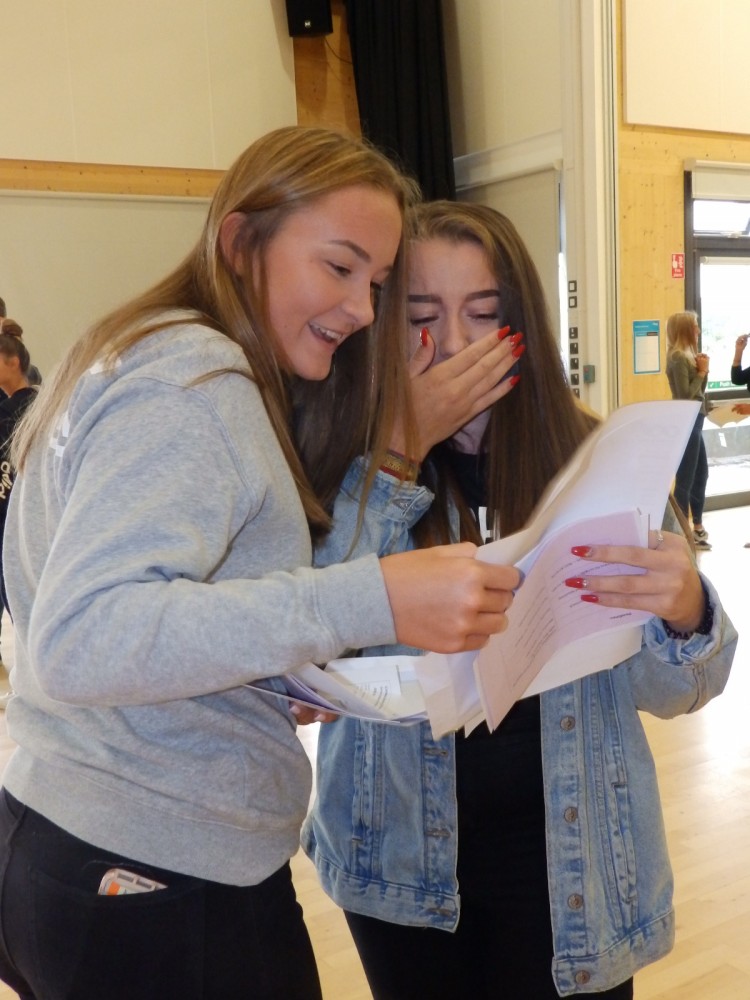 Excellent GCSE results have been achieved at the top end, where Grades 7 – 9 have replaced the A and A* categories. 23% of all pupils achieved 5 GCSEs at Grade 7 or higher. 25% of all pupils achieved Grade 7 and higher for English and 27% attained a Grade 7 and higher for Maths. Results in Science are outstanding, with 37% of all Science results at Grades 7-9. Many pupils have achieved Grade 9s – the grade higher than the previous A* - with 23% Grade 9 for Chemistry and 26% Grade 9 for Physics. Creative subjects have also done extremely well with 16% of the large Art cohort gaining Grade 9s.
Principal Claire Coates said: "This is a remarkably encouraging set of results for our very first cohort of pupils, and our thanks go to our tremendous teaching staff who worked tirelessly to ensure that the pupils were well-prepared to tackle the intensive new GSCE courses, as the school continues to expand."
Further information about the new GCSEs can be found at these links: