Sports Activators
The Sports Activators programme is a stepping stone into the Sports Leaders Academy. It is aimed at students who are demonstrating excellent effort, commitment and attitude in their PE lessons, clubs and fixtures and who are fully involved in school sport and PE. The programme celebrates these students but also helps to develop some of their leadership, officiating and coaching skills in preparation for the future.
Below are articles written by pupils demonstrating awareness of different aspects of sport, as part of the application process to become Sports Activators:
Women's Football Team } England
In the past couple of years, the English Women's Football team (also known as the Lionesses) have worked incredibly hard to achieve some of the greatest football awards. Recently, in 2019 , the Lionesses have won the SheBelieves cup which consisted of their first match 2-1 against Brazil then drawing 2-2 against America and finally defeating japan 3-0.
During those matches, like they do in every tournament, they won by not only having fantastic skill but a determined mindset. They showed technique, hard work, huge amounts of effort and the most important thing : team work.
The teams players are: Lucy Bronze, Rachel Daly , Alex Greenwood, Demi Stokes, Millie Bright , Leah Williamson, Abi McManus , Steph Houghton , Karen Bardsley , Carly Telford , Mary Earps , Lucy Staniforth, Georgia Stanway, Jill Scott , Keira Walsh , Karen Carney, Jade Moore , Ellen White, Jodie Taylor , Toni Duggan, Beth Mead, Fran Kirby and Nikita Parris . There is without a doubt that these inspiring women will keep triumphing all of the matches and tournaments they compete in and keep encouraging young girls to follow their dreams and become successful.
First netball fixture:
I was so excited for my first netball fixture but I was also nervous. At 3:50pm the school (parkside)
Arrived at our school just a little bit early.At the start I played as WD (wing defence) where you
Can go in the centre and the defence side of the netball court which is like midfield in football, which Is really fun and I really like being in either WD (wing defence) or WA (wing attack) which is when your allowed in the centre and the attacking side of the court where your ies trying to shoot.
I also really enjoy the challenge of being WD (wing defence) and WA (wing attack) and I like the
Challenge of trying to block my opponent which would be in WD (wing defence) it would be WA and it would be the opposite way for WA (wing attack).But by half time of the game we already knew who won it was us Cambourne Village College 10-0, for the rest of the game we played fun mini match's which gave everyone a chance to try some different positions where I tried GD (goal defence) and GA (goal attack), however overall I really enjoyed it all!
Sport for Confidence: Keeping the Nation Happy and Healthy
Sport for Confidence is a multi – award winning organisation that breaks down barriers between sport and those who struggle with disabilities and face issues with participation, promising to help them enjoy the social, mental and physical benefits of sport with the help of their devoted health professionals and coaches.
With 500+ members learning to love sport, they have allied to help people across the nation and across the globe with partners such as Everyone Active, Sport England, Fusion, UK Active, Alzheimer's Society and many more. They have already helped hundreds fall in love with staying active and aspire to help thousands more.
Of the many people they've aided, Eddie Graves was just one. He is 91 years old and 7 years ago was diagnosed with Parkinson's disease. Having lost his love for sport and constantly feeling trapped at home he become isolated to his friends and loved ones. His wife had also experienced a period of illness due to constant worry over Eddie. However, in June last year, he was introduced to Sport for Confidence where, supported by his wife, he began to partake in weekly sports sessions designed for those who struggle with barriers between them and sport. He was also able to return to the swimming pool for the first time in countless years. Today, his life is very different and he enjoys improving his physical and mental health with a new group of friends and set of goals to help him look positively forward. He commented "I really look forward to my swim sessions. It has also been great to socialise again. These sessions give me a goal to aim for each week – they keep me going".
Eddie is just one of hundreds of lives who have been changed, both old and young through sport and the dedicated staff that surround them.
This organisation shows how powerful belief and sport can really be and the shocking positive effects it leaves behind. So many people have benefited from seeking help from Sport for Confidence, hopefully with thousands more to also benefit in the future.
Bored in lockdown? Wanting to get sporty? No worries! Try this!
There are many people leading workouts during quarantine, some from live streams or others from YouTube videos, which are extremely easy to follow! People such as Joe Wicks and Ryan Keats are uploading fitness videos, to help you stay as active as you can during this time. But remember, you can now go out for exercise for as long as you desire, as long as you are obtaining social distancing!
Personally, I run as much as I can, but walks can be just as effective! As well as exercising, you are getting out of the house for some time. You can ride a bike, skateboard, scoot, or whatever you can do, or even just do a few laps round your garden!
It doesn't matter how you choose to exercise, just as long as you remember to do it, because its not only keeping you healthy and fit, it can also lift your mood and decrease the chances of stress and depression, which are very high considering the circumstances.
Sport is a big passion of mine and could become yours too. So, get them trainers on and go outside for some exercise, it will be fun! Remember to take caps or wear sun cream, as its approaching summer and the sun is coming out. Always stay social distancing, 2 metres away from everyone at all times!
Mo Salah
Mo Salah has inspired me to play football because I always watch the Liverpool games. I always learn new stuff by watching matches. It is amazing how they play the sport. I always give it my all and I will never stop.
My Two Sporting Inspirations
Ben Stokes!
Ben Stokes is one of my all time favourite sporting inspirations because he inspires me to be great and also makes me feel that I am capable of anything and I can be anything! He also one of my inspirations because he plays one of my favourite sport (Cricket)! He was definitely an inspiration when he won that ashes test for England against Australia when the odds were in Australia's hands!
Allison Becker!
One of Liverpool's All time best goalkeepers. He is one of my inspirational people because he shows that you can be what ever you want and still achieve your goal. He also is one because I am a goalkeeper myself so I look up to him and tell myself everyday keep trying and you can be like him. He is a great goalkeeper and showed it against Napoli when we needed to keep a clean sheet and in the last minute he made an incredible save!
What Inspires me to keep going in PE and sport in general?
What inspires me too keep going is the fact that sports means a lot to me and I want to show my passion for sport to others and this would be a great opportunity to show that. I want to teach others about sport and to show them 1 its important to keep fit, healthy, happy. 2 that sports can help you with lots of things in future and 3 To show that sports is one of the best subjects and that they should grow up to be a sporting role model!
Sergio Llull Meliá
Sergio Llull Meliá is a 32 year old point-guard for Real Madrid. He measures 6f 3". He was the 2016-2017 euroleague MVP.
On the 10th of August 2017 after a match between Spain Sergio Llull received news that he hard torn a ligament on his right knee. This meant that he would miss Spain's involvement in the euro basket. He would also be unable to play basketball for 6-9 months.
Month 1: August
14 days after surgery, His leg in a cast, Llull spent his first month on his sofa. He was visited regularly by a physiotherapist. He couldn't swim or put cream until his stitches had fully closed. When his physiotherapist visited they would do small exercises such as tensing and relaxing his leg.
Month 2: September
Llull has returned to the Real Madrid facilities. Returning to the changing room helped his positivity though the silence felt weird for him. He is able to stand and has regained a small fraction of his former leg strength, thanks to the exercises with his physiotherapist. Llull said that the music helped him, everything wasn't so dark. He starts water therapy. In the water he can walk on his own without any crutches.
Month 3: October
3 months after surgery Llull can fully support himself on his legs without crutches. He visits the gym and does simple excercises such as planks small weight lifting. He steps onto the practice courts and says that it relieves him. The texture of the ball and the sound of the net or simply bouncing the ball.
Month 4: November
Walking without thinking about his knee, on the court time Isnt as heavy as at the gym. He can feel the work paying off. He goes on walks up mountains. In total he completed 10km, 5 going up and 5 going down.
Month 5: December
Llull is now capable of running at small paces as well as jumping on a skipping rope. He uses something called an antigravity band. It minimises the impact of your body when you run.
Month 6: January
Llull still visits the gym and does a lot of exercises that challenge him (weight lifting and exercises where he has to bend his leg). He runs more freely now. Llull said that all that bottled up anger he had Is let out when he exercises. He runs around the grounds of the facility. Beating his 4 minute record by 30 seconds.
Month 7: February
After 7 months Since his injury, he starts to travel with his team. He still can't play matches but being there helps him mentally. He attends matches and sits on the bench.
Month 8: March
Month 8 and Llull has begun to train with team mate Melwin Pantzar . They practice defending and attacking. Llull begins to do lay ups and jump shots as nearly all of his leg strength has returned. Training with another person helps his strength and stamina as he has to maintain the same rhythm as his opposition. After 8 months, his coach Pablo Lasso ,an ex Real Madrid basketball player, coaches him.
Month 9: April
After what felt like an eternity, Llull can finally train with his team mates. He didn't think his team mates were aware of how much he missed them. After the long wait, Llull can't wait to play his first match.
Month10: June
Returns to play at the WiZink centre after 10 months and 14 days injured. His first match back and the crowd couldn't have been any louder with cheers. Llull won his first match after 10 months, the final score was 81-74.
The reason I chose Llull:
Even after his injury, he still carried on training and working. He showed that he loved the sport he played and that he would do anything to play it again. He waited 10 months to play again, . When he finally did, he made sure to enjoy it. He persevered through it and showed resilience. He has been offered various times to play for The NBA but refused. He wanted to stay with his family; his team. I admire that tremendously.
Why I Love Swimming
Swimming has always been a huge part of my life. I first started swimming lessons at the age of three, started competitions and winning medals at the age of six, got into a newspaper and became a national champion at the age of eight; I had my first TV interview at the age of ten and the list goes on. All of these milestones have cultivated the foundation of my love for sport.
At first i didn't really like swimming, and I struggled to swim confidently. It was when I learned to overcome my fears that I realised my passion for the sport. When I was seven, I told my mother that one day I wanted to go to the Olympics, and I decided to take my training and lessons seriously. Many people assume that swimming is an easy sport and that every single competitive swimmer goes to the Olympics. The chances of that happening is less that 1%.
Despite this I love swimming; the personal drive to kick faster, pull stronger, turn quicker, the intense sessions; the thrill you get after winning a race; the lessons you learn after losing one. I think that swimming has really helped me build character. Compared to when I started, I am now more confident, more tenacious, and more inspired to continue pursuing my dreams.
Michael Phelps once said,"If you want to be the best, you have to do things that other people aren't willing to do." Not everyone is destined for greatness but those who are, have a long road ahead of them.
Another reason why I love swimming is because it has a wider variety compared to other sports. Swimming offers many different strokes, so it doesn't feel like you're stuck doing the same thing over and over again. There's butterfly, Backstroke, Breaststroke and Freestyle(more widely known as Front-crawl). The oldest of these is breaststroke, which I personally find the hardest. My favourite stroke is Freestyle because it comes naturally to me alongside Butterfly.
All in all, swimming has taught me valuable life lessons such as perseverance, courage and goal-setting. Although the current times are uncertain and have changed my normal training regime, I know that my passion for swimming will push me to be the best sportswoman I can be.
Getting Girls into Rugby
Twickenham
Last year, on the 12th December, pupils – both boys and girls - who attend rugby went and watched the varsity match where Cambridge won 15-0 to oxford. This trip was lots of fun for all the pupils who came, and throughout the trip lots of students learnt more about the rules and became more motivated to play rugby.
This trip was open to both boys and girls, however the majority of the pupils were boys with only 4 girls out of the 45 attending students. Most of the time, rugby is associated as a boys sport, however, anyone can play rugby, you shouldn't let stereotypes get in the way of what you want to do, whether that be playing rugby or another sport.
We have a girls rugby club here at CVC and at the moment there isn't that many girls who attend, so it would be great to see more girls coming along to the club and playing rugby. So why not come and try the club, you never know you might find you really enjoy it.
Lewis Hamilton
Lewis Hamilton is a 35 year old British Formula One racing car driver who has won the world championship 6 times and the second most in the history of F1. Lewis races for the Mercedes-AMG Petronas Formula One Team.
Many people believe he is one of the best F1 drivers of all time. He has broken many records such as: The most pole positions, most points in a championship, most podiums in a season and many more.
Lewis Hamilton was born on the 7th January 1985 and grew up in Stevenage with his mum, dad and brother. Lewis' parents separated when he was two years old and he lived with his mum until he was 12. He then moved to live with his father and half brother, Nicolas (Nick). Nick had cerebral palsy which is a condition which permanently affects movement. Nick's legs are affected by his cerebral palsy and he has a specialised car so that he can race in the British Touring Car Championship.
Lewis started karting when he was just 8 years old. When Lewis was growing up, he used the car number 44 which he still uses now. He won the British Kart Championship when he was 10.
When he was 13, Lewis was signed to the McLaren and Mercedes-Benz Young Driver Support Programme which meant that he got lots of help to develop his skills.
He competed in many racing series throughout his teens and when he was 15 became the youngest ever World Karting number one.
He was signed to the McLaren F1 team in 2007. In his first season he finished only one point behind the winner. The next year, he won 5 races and the drivers' championship when he was only 23. Lewis was the first black driver to reach the top of the F1 rankings and the first British champion since 1996.
I really admire Lewis Hamilton because he is the best at what he does. He has had to work really hard to get as good as he is and he continues to work hard to be the best that he can be. I started watching F1 when I was 6 and I have been going to watch the Silverstone Grand Prix since I was 8. I find watching the race really exhilarating and fun and I get to see him in person. I hope one day to be as successful as him in sport, although my main passion is football.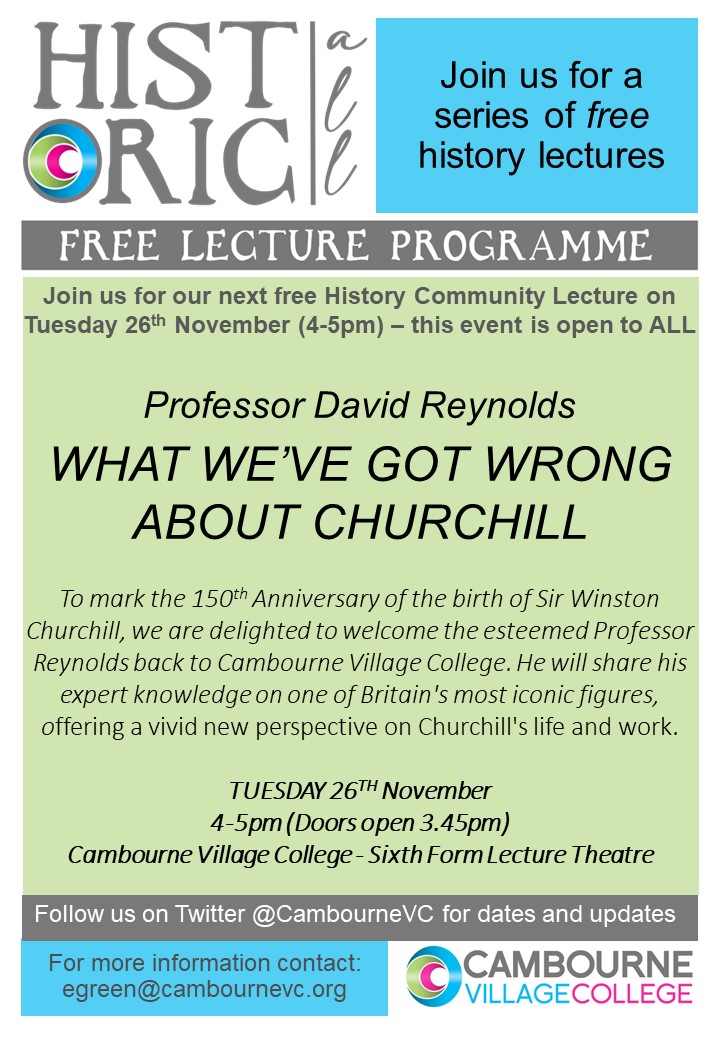 Dodgeball
Dodge, duck, dip, dive and dodge!
What do you know about Dodgeball? Did you know that the English dodgeball team won the World Cup in 2016? There are loads of reasons why dodgeball is something you should play. It improves your circulatory system by lowering your blood pressure. It also makes you less vulnerable to a heart problem in the future- this is because of the frequent short sprinting in the game. Dodgeball is also a good team sport, it can help with strategic thinking and leadership. Dodgeball will also improve your agility, as you run around. You need to dodge incoming ammunition - not as in a bullet - and the twisting and turning will boost your flexibility. With all of the throwing and catching this game drastically improves hand-eye co-ordination because you need to throw a ball at someone but if the're moving, then you throw the ball at where the're going to go. Doing so will improve your aim allowing you to be able to hit virtually anything!
How to play
The aim of the game is to get rid of the other team either by hitting them with a ball or catching a ball that they throw at you.
Not to mention that it's just really fun! So do like the film dodgeball tells you to and… dodge, duck, dip, dive and dodge!
The coronavirus has affected sports around the globe
The virus that has been taking the world by storm has affected many people's day to day lives and many events such as: weddings, gatherings, festivals and concerts but I will focus on the impact on sport including training, events and fixtures. To date, some of the events that have been cancelled are:
The Olympics and Paralympics: Only held once every 4 years, these have been postponed until the 23rd July 2021 and running through until the 8th August 2021. With the Paralympics now scheduled for 24th August – 5th September. This is the first time the Modern Olympics have been cancelled during peacetime in their 124 year history.
The premier league: matches have been postponed until a time yet to decided.
NBA, NBA and the NFL: All have been postponed until dates to be decided
Swimming and diving: British Swimming has cancelled all end of season domestic championships. British Swimming has also now cancelled the London leg of the 2020 Fina Diving World Series. It had initially been postponed. All club and regional events have also been cancelled.
Also, motorsport races are being cancelled: Motogp and Formula One races have been cancelled or postponed in this pandemic. Some Formula One teams are now helping by manufacturing ventilators to help the NHS treat patients.
The corona virus forced us to go on lockdown and we are only allowed to go out once a day for exercise. This will have had an impact on training schedules for many sports people on all levels. This is particularly difficult for those that need access to facilities or equipment to practice their chosen sports, such as swimming pools or ice rinks. However, as the UK gets used to living with these restrictions some sports superstars have been releasing short workout videos for people around the world to follow inside their homes, whilst being inspired to adapt to new ways of keeping fit by their sporting heroes.
As the sporting events stop, this causes a lot of the sports clubs to have financial concerns because they will not have money from fixtures and events but they will have to keep paying staff and often big wages to players. The British Football Association have created a pot of money for the smaller football teams to use to help whilst they are going through this hard time. Some of the big teams have had to save money in other ways, for example Juventus have payed their players less money for 4 months saving the club 90 million euros during this pandemic.
With the Premier League matches postponed and looking like it might be cancelled, this causes debate around the top spots and the relegation zones. If the remaining matches cannot be played, how will they decide which teams will go to the champions league and which teams will go down to the championship places?
However your favourite sport has been affected by coronavirus, it's important to remember that we can still find ways to keep fit and healthy at home. Who knows, we may find something new that we enjoy and will continue once we can return to normal.
Stephen Curry
Stephen Curry is a professional American basketball player with the Golden State Warriors. The son of former NBA player Dell Curry, Stephen first garnered national attention for his impressive play at Davidson College. He was drafted in 2009 by Golden State and eventually developed into one of pro basketball's top players with his stellar shooting skills. After garnering Most Valuable Player honours and helping the Warriors win the NBA championship in 2015, Curry led the team to a league-record 73 wins the following season. In May 2016, Curry became the first person to be named MVP by unanimous vote in NBA history, and one of only 11 players to win the MVP award two years in a row. He then helped the Warriors win the NBA title again in 2017 and 2018, both times over the Cleveland Cavaliers.
Olympic Games Postponed until summer 2021
The Olympic games has been postponed until the summer of 2021 due to an outbreak of COVID-19 (Coronavirus).
The Olympic games is a national sporting event where athletes from all over the world gather every four years to represent their country and compete and a whole range of different sports. The Olympic games was due to start on the 24th of July 2020 then followed by the Paralympics due to start on the 25th of August 2020. However, at the start of this week it was declared that the Olympic and Paralympic games will be postponed to summer 2021 at the latest, after Shinzo Abe, the Japanese prime minister and the president of the IOC ( International Olympic Committee) Thomas Bach, agreed on postponing the games.
"I proposed to postpone for a year and [IOC] president Thomas Bach responded with 100% agreement," Shinzo Abe, prime minister of Japan said.
The Olympics and Paralympics aren't the only sporting events that have be postponed. All sport has been suspended in the UK until 30th April at the latest, the Euro 2020, due to start on June 12th was postponed on March 17th 2021. Also, the Rugby Six Nations had four fixtures still to be played that have now been rearranged, along with a load of other sports like golf, tennis, cricket and formula 1.
Could England make cricket history again?
In 2019, July 14th, the England ODI cricket team made history with Eoin Morgan's side lifting the prestigious trophy for the first time ever. During England's most recent tour of South Africa, the English played their first ODI after being champions, but clearly to Eoin Morgan winning that series wasn't on his mind. Instead, the 3 match T20 series was his main focus, with the mens T20 World Cup this year in Australia. Morgan had high hopes for the team saying that all of the games here would be part of the build up to the World Cup; helping them gain a better understanding of a team who could do the best 'down under', in possible situations of high-pressure. But now two months after the tour of South Africa a lot has happened since, not just in cricket, but the world.
Over these last few months there has been a viral outbreak, affecting the world. It has disrupted most peoples' schedules, but none more than the schedule of sport. All cricket tours have been cancelled, including England's latest tour to Sri Lanka with the team leaving only having played two warmup games. These warm-up games would have been before the test series, instead they were the only games played. It is not just cricket tours which have been cancelled, tournaments have been 'postponed,' such as the IPL (Indian Premier League, one of the most famous T20 leagues in the world).
The real question is though, will the world cup go ahead or not. Well at this stage nobody really knows if it will, because this is new for everyone and not even the world's leading scientists know how long the virus will last for. If the tournament gets cancelled then it will be a real disappointment, because some teams have been waiting and preparing since the last World Cup in India, 2016. It would also be a disappointment to the fans in Australia, as over 80,000 spectators were at the recent women's World Cup final. This was the most ever recorded at a women's cricket game. Each fan cheering their team on with Australia coming out on top in the end.
These sports fans may be sad to miss the Men's T20 World Cup this year in Australia.
Inspirational women in sport
In the 19th century women started enjoying sports like horse-riding, archery, golf, tennis, skiing and skating and female athletes participated in the Olympic Games in 1900. Some women who participated in the 1900 Olympics were: Helen de Pourtales from Switzerland and Elvira Guerra from France.
Women were only allowed in the Olympics in 1920 when they participated in a special women's Olympics this included sports like tennis and swimming. People thought that it helped a new stereo type or women: an athletic, energetic housewife that can be helpful on the farm.
As white women brought home gold medals for swimming and tennis the black women defeated white women at track and basketball. In 1972 women stepped up and helped make it the law that women could play sport.
Now all women can work up to being a football player, boxer and basketball player. Some of the people who have achieved these things are Megan Rapinoe, Alex Morgan and Lucy Bronze who are football players. Katie Taylor, Regina Halmich and Ronda Rousey who are boxers. Georgia Jones, Stef Collins and Rachel Vanderwal are basketball players. All these women have made it successfully to being well-known sport players.
My Role Model
My role model is Kobe Bryant. He was a great legend of basketball and was known to relish the battle. He is a great role model for people and many young kids look up to him as a fighter and a leader. I think he was a great fighter as he scored so many last second pointers and showed how good he was in the toughest of games not just the easiest ones. Personally, I think he will go down as one of the best players to play basketball in the history of the sport. When he died, the world got an immediate shock and his legacy will be one to be remembered.
The Story Behind Manchester City's Last 3 Seasons
This season in the Premier League, things have gone very differently. First and foremost, the football season has been interrupted, as you will probably already know. But, when England's best football teams were playing, how did they size up compared to the last two years' Premier League action?
Two seasons ago, Manchester City assembled a team of superstars, all with incredible ability with a ball at their feet – partly how they did this, according to the minority of football fans, is from 'oil money' – and smashed every team out of the park. The sky-blue side of Manchester dominated the Premier League, playing football in a way that many teams had attempted – and only one succeeding so far.
Pep Guardiola was a god at Catalonia's capital city, Barcelona. Pep had taken the F.C. Barcelona team overshadowed by the flamboyant, super-rich side that was Real Madrid C.F. and he had been employed by the Catalans to turn things around. So that's what he did.
Soon enough, Barcelona were crowned the best football team in the world in 2009, the first time in the club's long history – they were founded in 1899 – and the football world cowered beneath the most successful club in history. Now, back to the Ethiad Stadium.
When Pep arrived at Manchester, City's history was considerably duller than their mortal enemies, United. Under Roberto Mancini, they had recently clinched the Premier League title, thanks to Sergio Aguero's incredible injury-time winner against Queens Park Rangers (QPR), but with no other major titles. So, with Sheikh Mansour's wealth providing the money, Guardiola assembled his side, won the Premier League twice – the first with a record-breaking 100 points to their name, and second in a close 1-point difference with Liverpool. But then came the 2019/20 Premier League season…
Last summer, Manchester City made a few tweaks to their side. They signed right-back Joao Cancelo from Juventus, for a fee of £34.1m, to replace the out of favour Kyle Walker. Guardiola also added left-back Angelino and midfielder Rodrigo to his side. With talks of matching Manchester United's triple win of the prestigious Premier League trophy, all eyes were on City's men.
When the 2019/20 season kicked off, Manchester City looked like their usually selves, playing around the bewildered West Ham players, keeping the ball, which inevitably led to 5 goals smashed into Łukasz Fabiański's goal. City looked unbeatable as ever.
However, some cracks in Pep Guardiola's team started to show. As with all tactics, they have weaknesses, and after two seasons of defending against Guardiola's, some teams found a chink in the Mancunian team's amour. After several slightly worrying results against Tottenham Hotspur and Norwich City – 2-2 and 3-2 to Norwich respectively – City looked vulnerable. It seemed their flamboyant, open way of keeping the ball moving, was the key to their undoing. And 34.3 miles away at Liverpool's fortress Anfield Stadium, things were looking interesting from the Scousers' point of view. So, with almost impeccably fortunate timing, in 35 days, Liverpool waited for Pep's men.
A huge roar sounds around Anfield's crowded stands, as Michael Oliver's whistle sounds and ends Manchester's misery. 3-1 glows the electronic scoreboard. And not in City's favour.
So, after many games - and a giant rush of them in the Christmas period, Liverpool build up a lead that stretched to 22 points above the second placed team in the Premier League. Until that is, all elite football in the UK was paused, and uncertainty smothered football. Now with Liverpool's trophy presentation in doubt due to the coronavirus, all we can do is wait.
Snowboarding Trip and History of the Snowboarding
Students took a trip to the Milton Keynes Snowzone for snowboarding or skiing lessons. There were six amazing opportunities they offered so as a group of beginners with some experience in either skiing or snowboarding we did lessons 1 and 2.
We started by learning how to put the snowboard on, then learnt how to control the board with one foot. Once we were all fairly confident with the task, we moved up to the top learning slope. We continued by learning how to move forward down the slope on our toe edge by bending our legs and leaning forward. We did the same on our heel edge but by leaning the opposite way. Next, came the skill where we had to move to the left and right. The instructor taught us to angle our snowboards in the direction then look in the direction we want to go in. To finish our session, we sledged back down to the bottom of the slope.
Overall, I think it was a very fun and helpful trip and has definitely helped prepare me for the next session or opportunity I get to go snowboarding!
During the Winter Olympics the snowboarding category consists of four different types of competition, Big Air, Halfpipe, Parallel giant slalom, Snowboard Cross and Slopestyle. During the 2018 winter Olympics British snowboarder Billy Morgan came third in the Slopestyle category. Jenny Jones was the first British snowboarder to win an Olympic medal in snowboarding in the 2014 Winter Olympic games.
Snowboarding started in 1965 when engineer Sherman Poppen so that his daughters had another toy, he did this by tying two skis together and adding a rope for more control over the board. He was known as the grandfather of the snowboard for his invention. However, some other athletes and inventors have also claimed they invented the snowboard.
Women's Football
Women's football goes all the way back to the late 1700's. Reports show that an annual match in Scotland was dated back around the 1790's. The first women's football match in Scotland, recorded by the Scottish Football Association (SFA), took place in 1892 in Glasgow. The earliest recorded women's football match in the UK was 1895. In 1885, a woman named Nettie J. Honeyball was one of the founders of the British Ladies Football Club (BLFC). The British Ladies Football Club was an all-women football team, its first captain was Nettie J. Honeyball.
Even though women's football is now extremely popular, it is only just getting back to the popularity it in enjoyed in England during the First World War, over one hundred years ago.
During the First World War, women's football became extremely popular with factory teams getting crowds of 50,000 people. Lily Parr was one of the most famous players of the time, she scored over 1,00 career goals during her 31-year playing career. She started playing football with her brothers when she was a little girl and once broke the arm of a professional male goalkeeper because she had such a strong shot. The team she played for was exceptional too. The Dick, Kerr Ladies were factory workers from Preston. By 1921, they had become international celebrities and the biggest team in world football. According to the National Football Museum, the Dick, Kerr Ladies remain the most successful women's team of all time. However, this golden era was short lived. On 5th December 1921, the English FA said "football is unsuitable for females" and called on clubs to ban them from using their grounds. Although some women's team continued, the FA made it very difficult for them and the women's game was soon overtaken by the mens. It took the FA until 1971 to lift the ban. And this is probably only because UEFA recommended the women's game come under them.
Women's football now ranges from the England Women's Teams, to the Women's Super League, to the local teams to the grass roots, (children playing football). Right now, the women are fast closing the difference between men and women's football games. In the 49 years since the ban has been lifted, women's games have become increasingly popular again. More and more people around the world are starting to watch women's football. Every 4 years, the Women's World Cup is hosted in a different country. One of the many differences between men and women's football, is the amount of money women are getting paid. Women's footballers are earning less money then men footballers. In the next 50 years, hopefully there will be a difference in wages.
Women in Sport
Hélène
Hélène de Pourtalès entered and won the Olympics in the 1900 Olympic games, making her the first woman in history to compete and go home with a golden medal. She was from Switzerland and won in the 1 to 2 sailing competition on May 22nd.
She was only 32 years old when she won the olympics and was a member of the Swiss boat Lérina which was the boat that won the gold medal. She died at 77 years old, November 2nd, 1945. Her husband, Hermann Alexander, was the captain of the Cuirassiers of the Guard. He supported her love of sports and helped as much as he could in her career.
Equality
As well as race and religious inequality, woman face a lot of hate and discrimination against them, not only in sport but in politics and life in general. In the past, women weren't even allowed to be spectators at events, let alone compete. This changed in 1900 when Hélène entered the Olympics. This changed sporting history for women, even though they were still intensely judged on their physical traits, speed and intelligence.
Many more women are classified 'unfit' than men as females are not as welcomed into sports as males. However, there are competitions for women (such as the WNBA) but they don't get nearly as many watchers as the NBA as it is still relatively new to the world.
Determination
Women aren't always welcome to the sporting world but that doesn't mean they don't try. Sport was never an option for women but now some of the best and most payed athletes are women.
Shelly-Ann Fraser-Pryce is the fastest woman in the world, winning the 100- and 200-meter sprint for the fourth time before she died in 1998. She was discriminated for her gender and skin tone but took the title of the fastest female in the world and still is today as someone is yet to beat her time. Men's sport being more popular is not only because of how early it started but the sponsorships. Still, women's sport is increasing immensely over time and soon might be just as popular as men's!
Liverpool Lost?!
On Saturday 29th February something unbelievable happened in the football world . . . . Liverpool losing a game! The game kicked off at Vicarage Road meaning Watford had the home advantage. Watford are winless over their last 8 games to Liverpool on an aggregate of 15-0 to Liverpool. Liverpool had a good starting line playing a 4-3-3 with most of their star players; Virgil Van Dijk, Mohammed Salah, Sadio Mane and Robert Firmino. Watford had started with their average line up playing their star players of Troy Deeney, Deulofue and the star of the match Ismaila Sarr.
It's 5:30 and the game kicks off and Watford have a fantastic start to the game with Deulofue having a shot at goal but missing as the ball flies over the crossbar, 5 minutes later Doucoure has a very good chance of putting Watford 1-0 up but a crucial block by Van Dijk keeps the score level.
36 minutes in and Watford face a problem, after a 1v1 to win the ball between Van Dijk and Deulofue, Deulofue gets pushed to the ground and lands badly. Unfortunately, he has to get stretchered off the pitch and misses the rest of the game and Roberto Pereyra is subbed on for him. At half time, Watford look and are the better team and have kept Liverpool in the dark, which has silenced the away supporters.
Nine minutes into the second half Watford have scored, after a throw into the box to Doucoure, who beats his man and plays the ball across the six yard box to Sarr, who taps the ball into the back of the net putting Watford 1-0 up. This has stunned not only the Liverpool fans but the Watford fans too! Watford's confidence has been boosted and the way they are playing, you would think they are on the way to winning the premier title. Six minutes later Sarr grabs his second goal of the match! The Senegalese winger ran to the ball after his teammate plays a well weighted through ball, Sarr finishes with a dinked chip over Allison.
Sixty-five minutes in and Liverpool get one of their few chances to score from a cracker of a shot by Lallana which unluckily hits the post. Watford live on!
Seven minutes later and Sarr is through on goal to bag his hat trick but selfishly draws Allison out of his goal to then pass to Deeney who shoots and solidifies the win for Watford.
Watford come away with the win and have gone through the game keeping Liverpool quiet. This was a crucial win for Watford, keeping them above the relegation zone and causing Liverpool to lose their first game of the season!