Key Stage 4 Reporting
GCSE Grading System
As I am sure you are aware, there have been recent GCSE reforms whereby course content and the grading system have been significantly changed, with the aim of developing more academic rigour to raise standards of education across the country. Most professionals are in consensus that the reforms have made GCSEs harder. How this will affect pupil performance at a national level for the first round of reformed subjects, Maths and English, in this summer's GCSE results is not yet known. At Cambourne Village College, we at least have the enviable position of not entering our students for GCSE examinations until 2018, by which time we hope processes will be more established.
Here is a table to represent how the new GCSE grading system maps against the current, more-familiar GCSE grades: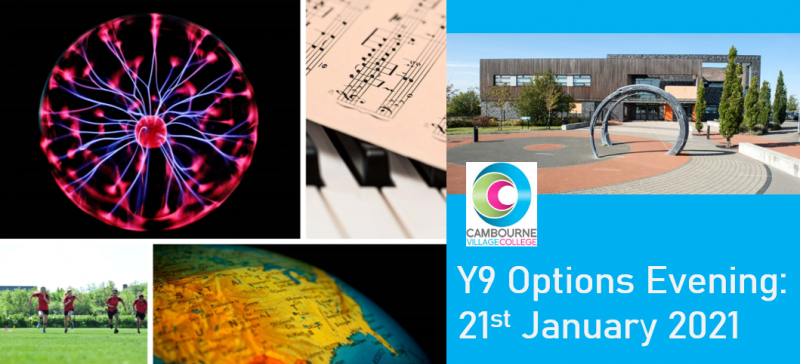 During this early phase of reform there has not yet been a terminal GCSE exam and there is currently only a small selection of assessment materials available. For this reason, it is difficult to devise a specific predicted or target grade for each student during this academic year. However, we appreciate the need to provide clear goals for students and parents in a context that will allow them to understand how well a student is currently performing relative to a personal goal or target, and we are therefore issuing each student with a set of 'banded' target grades.
GCSE Target Grades
In most cases, students will be provided with a set of 'banded' target grades which will provide them with a first target grade, and two higher, 'aspirational' target grades. In cases where a student has a target of Grade 8 for a subject, only one higher aspirational target will be provided.
Target grades have been produced using data produced by the Fischer Family Trust (FFT), a very experienced and trusted national organisation used by most schools to review data and to provide likely GCSE outcomes based on prior performance from Key Stage 2. In nearly all cases, a student's first target in their band is a grade which expects the pupil to perform at a level consistent with the progress made by pupils in the top 20% of schools nationally. These first target grades therefore already indicate progress and attainment significantly above the national average. Every subject teacher has reviewed the initial FFT targets for each of their pupils and has made adjustments to raise or lower targets accordingly, using internal assessment data and their professional judgement, if they felt a change to be appropriate in any individual case.
As an example - a student targeted to achieve a former GCSE Grade C in a top 20% performing school will receive the target grade: 'Target Band 4, 5, 6'.
Non GCSE Course Target Grades
Where students are following BTec courses, the grading system remains the same as it is at present. Pupils will receive a grade at Level 2, which is equivalent to a GCSE grade, at Pass, Merit or Distinction Level, or a pass at Level 1, which is a qualification at a lower level than a GCSE. Pupils will receive the three-graded band targets, with grades expressed as L1P, P, M and D.
For Awards in Constructing the Built Environment and Food & Cookery, Pupils will receive a grade at Level 2, which is equivalent to a GCSE grade C or above at a Pass, Merit, Distinction or Distinction*. The Construction course also offers a pass at a Level 1, which is equivalent of up to a grade D at GCSE.
Target grades will be provided to your child during their lessons for each subject. Each student will be given an opportunity to review their targets which should be aspirational and motivating.
The Reporting Process in Year 11
Our reporting process will provide a clear indication of your child's GCSE target grades alongside a statement of whether your child is likely to achieve their target based on their level of work at the time of reporting. Each subject teacher will select an appropriate statement taking your child's attainment and likely progress into account:
| | |
| --- | --- |
| Statement | Meaning |
| Excellent progress | The student is on track and is likely to achieve an aspirational target grade if the current level of work is maintained. |
| Good progress | The student is on track and is likely to achieve the first target grade if the current level of work is maintained. |
| Limited progress towards target | The student is not making expected progress and is in danger of falling below the first target grade. |
| Progress below target. | The student is not making enough progress to meet the first target grade, and will not meet this target if the current level of work is maintained. |
We will also report on your child's:
Classwork
Organisation
Homework
Behaviour
If you have any questions or would like to discuss any aspect of the reporting process, please contact Mr Oxley by phoning Reception (01954 284 000) or by sending an email to j.oxley@cambournevc.org. Further information about the College approach to assessment can be found by following this link: http://www.cambournevc.org/Policies and clicking on 'Assessment Policy'.