Education-All
Education-All: a new free public lecture series!
Introducing our brand-new public lecture series! We hope that these free lectures help to foster a love and interest in a variety of subjects. There will be a range of speakers and the opportunity to ask questions at each lecture. This also fits in with our wider school remit of being a Village College, inspired by the ideas of Henry Morris, in which schools should act as a community hub and that education is a lifelong process. Everyone is welcome!
For this academic year, all lectures will be online and shared via Microsoft Teams. Since moving our lectures online, we have been able to invite multiple schools- attached is a map highlighting where people have been 'tuning in' from. We have had up to 270 people attend our live lectures and even more access our recordings which are freely available on the school website. Details about how to join the events (free of charge) will be available via the school website and via Twitter: @Education__All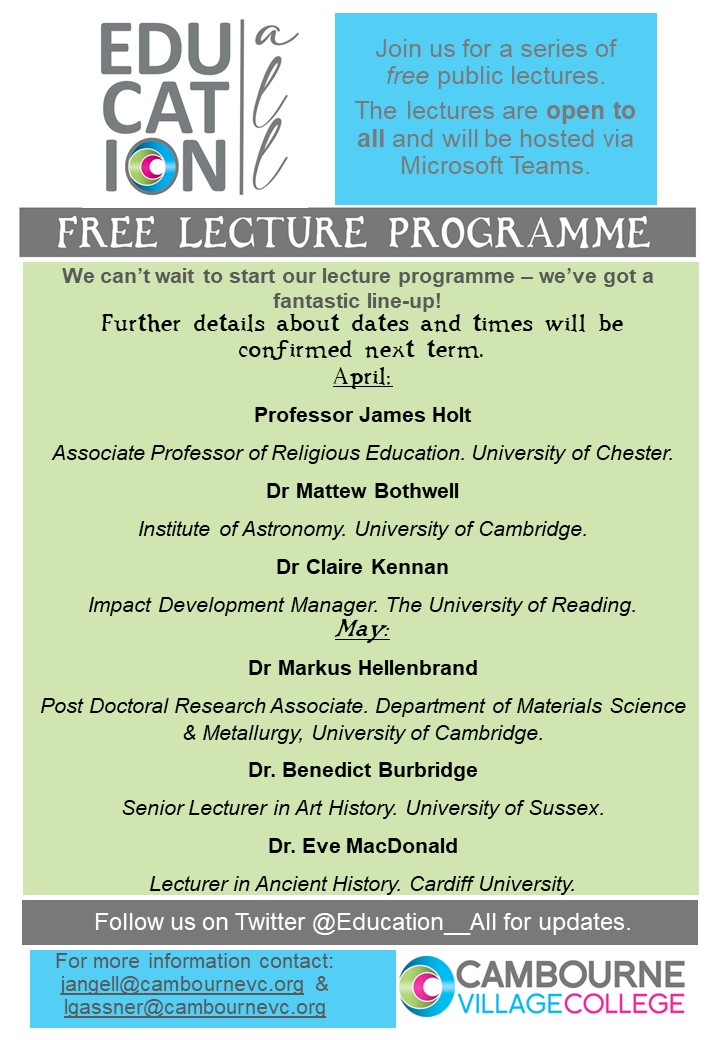 Kick-starting our new lecture programme will be Professor James Holt on Wednesday 14th April 4-5pm
When we talk about religion and religions we have particular views of what constitutes a religion, and what a religious person looks like and believes. We will challenge what we mean by religion, and also explore the need to break out of this 'chocolate box' view of religion, where all people of a religion believe and practice the same things. We should constantly emphasise that the lived experience of religion is messy and full of diversity. There are many reasons for this, not least the attempt to systematise the beliefs and practices of groups and practices into a particular structure. This talk will suggest a way forward in understanding and recognising this diversity. Join us via Teams https://bit.ly/3tzly8I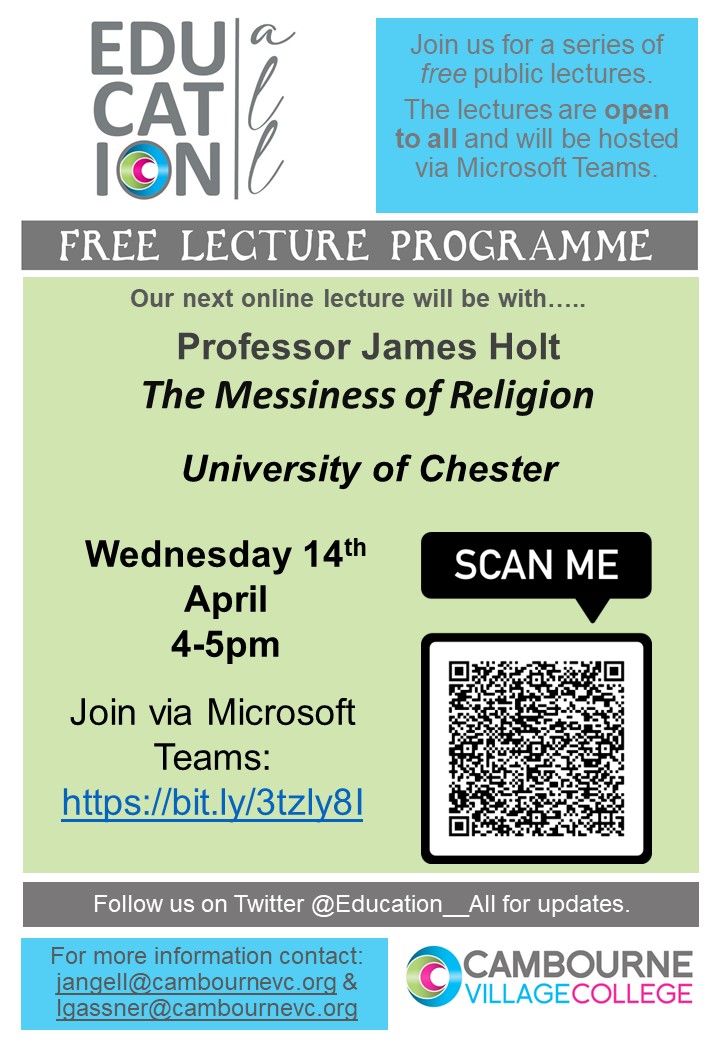 History Lectures:
A reminder that our previous Historic-All History public lectures are available to view free of charge on the school website: https://www.cambournevc.org/news-and-events/historic-all
Thank you for all your support!