Gardening and Eco Blog
Harvesting our hard work
07/06/2022
We have been quite excited to see the strawberries coming through and cannot wait till they all ripen for a gardening picnic. Meanwhile, we have harvested the hard work from last term and look forward to sharing this with our families – some yummy chard and rhubarb going home! We can't wait to see the delicious dishes using these ingredients.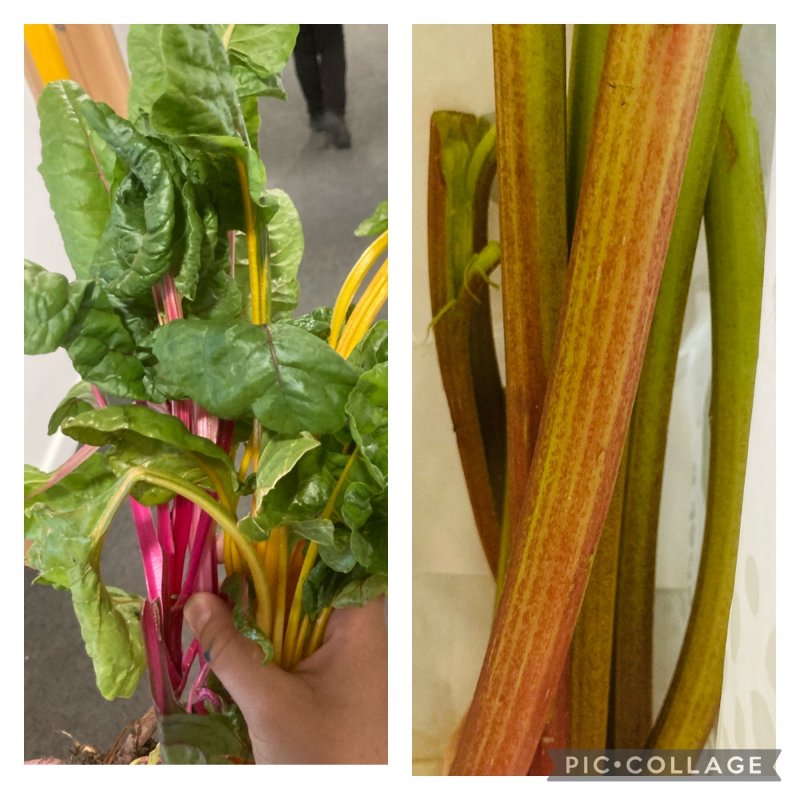 Up-cycling wooden pallets
17/05/2022
As a school, we always aim to encourage recycling and up-cycling where we are able, to help combat climate change. A talented volunteer member of our gardening club led the way in using an old pallet to help us store our tools safely. We think it is fabulous and inspired in looking at more ways to up-cycle where we are able.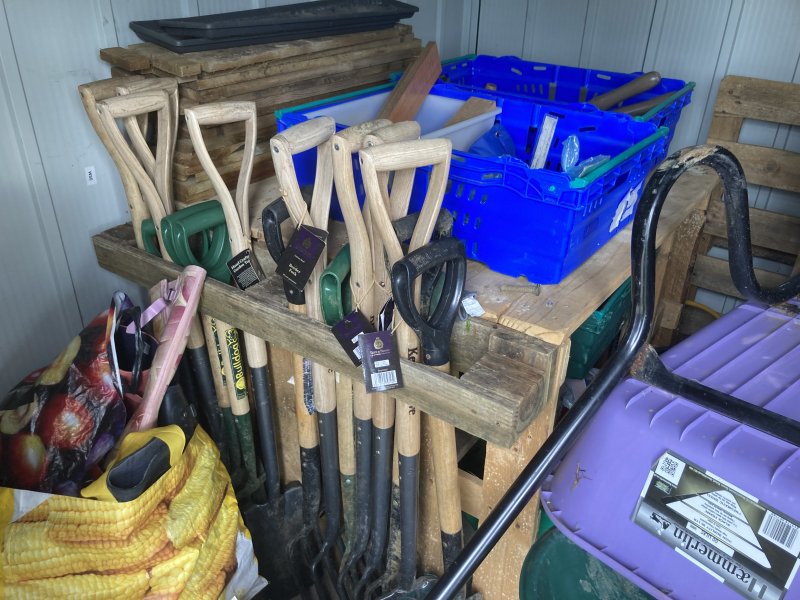 Speaking up for nature
16/05/2022
The pupils have been very excited to participate in the "Speak Up for Trees Student Workshop" delivered by Speakers Trust. We just want to thank Claudette who ran the workshop. The pupils were fully engaged throughout the whole workshop and used their learning to speak up for nature at the end of the end. It was truly inspirational to listen to all the young voices expressing their concern and inspiring others to do their part in combating climate change.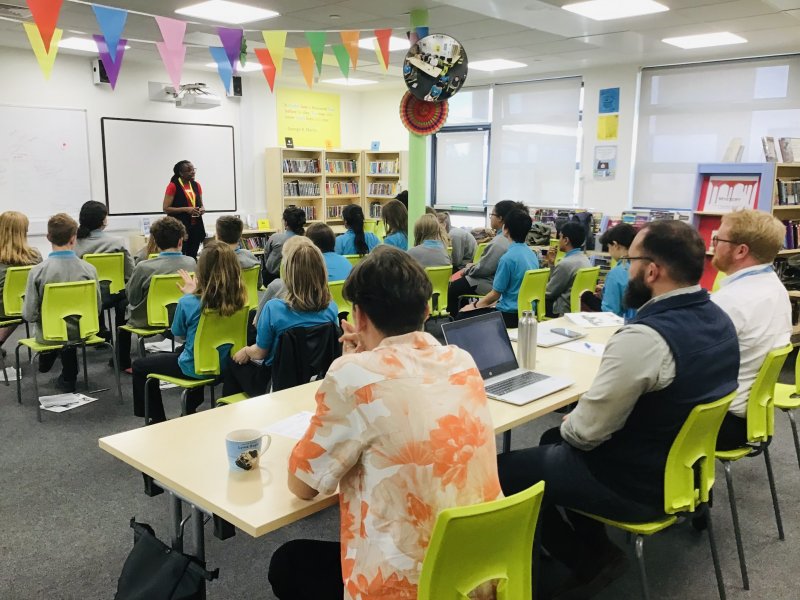 Having fun investigating different plants and flowers with the microscope
06/05/2022
Some of our pupils had great fun being in touch with nature and looking at plants more up closely. They were fascinated with the details especially at the pollen in flowers and was engaged in identifying different parts of the plant.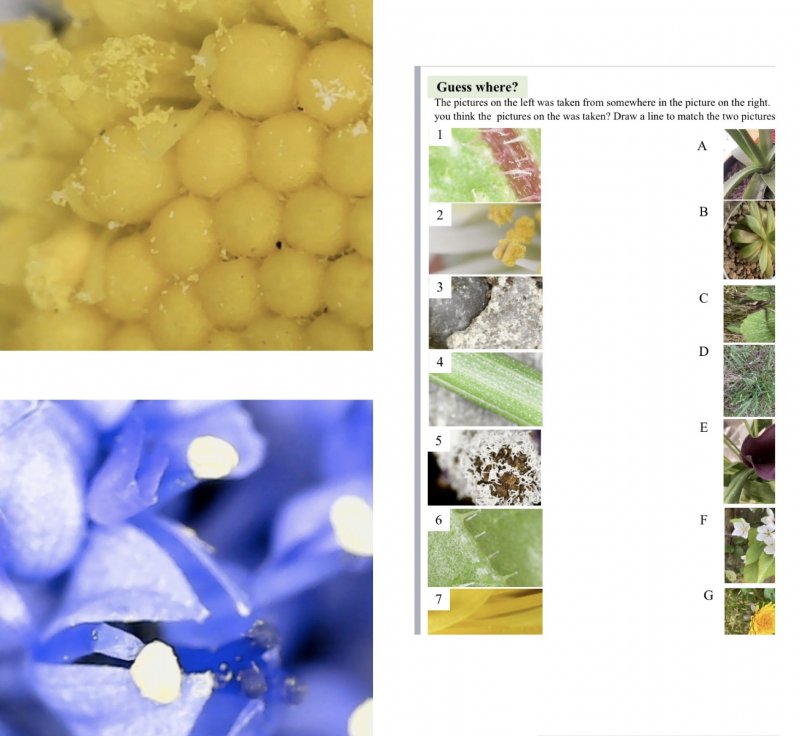 Bit of DT with horticulture
25/04/2022
We were very fortunate and excited to receive some gardening equipment through the Morrisons "It's good to grow" scheme. One of our pupil have been really excited and busy in assembling the wheelbarrow received. One very proud pupil and lots of happy gardeners at the end of the day.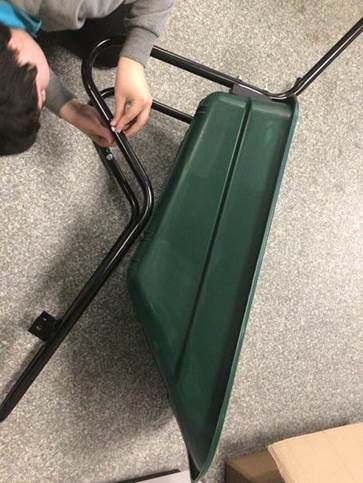 Learning about importance of biodiversity and the role of tress
25/04/2022
We are all very excited that extra lessons are implemented in our English lessons across the whole of KS3 to think about the importance of trees, nature and the impending climate and ecological crisis that we are all facing. Can't wait for the lesson this coming Friday!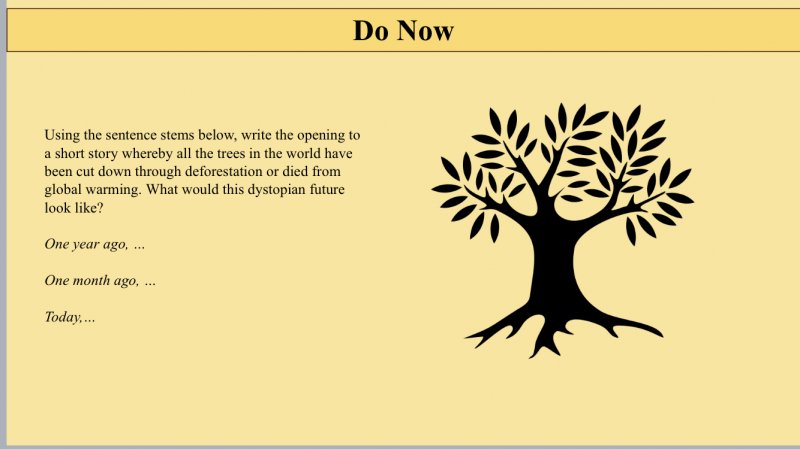 More indoor plants
11/04/2022
The plant elves have been busy propagating, planting and placing various plants in classrooms and offices in the school. The rooms are looking more 'green' and tutor groups have enjoyed discovering what plant they have and how to look after them. We have now over 20 rooms which contain a plant and more to go after the Easter holidays. It is such a great way to bond our school together.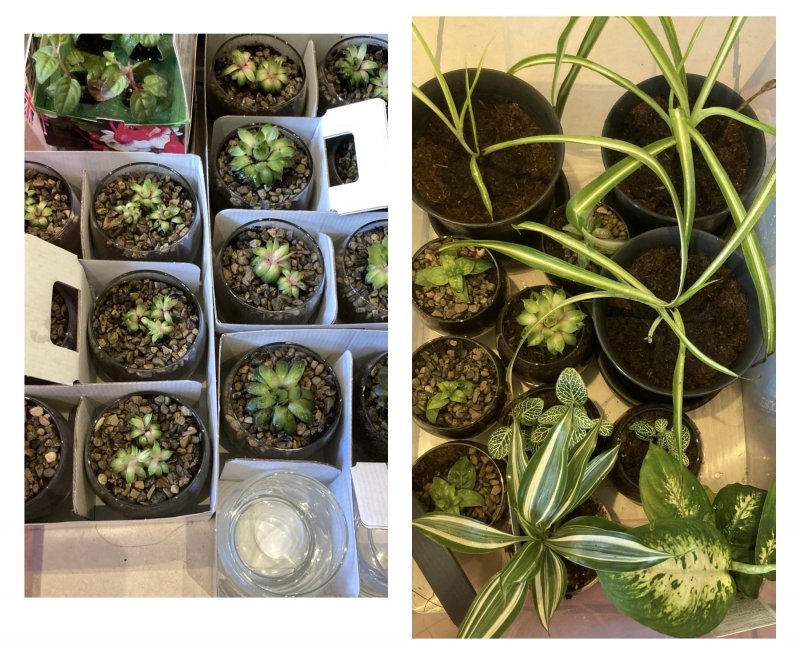 Wildflower orchard in the making
08/04/2022
We have been fortunate to have the support of the RHS to help us create a wildflower orchard in our sensory garden. Despite the sleet and cold wind, our passionate gardeners with the guidance of RHS planted out the wonderful wildflowers (seeds from last year's plants) for two hours solid. We cannot wait to see this part of the garden flourish and see the wonderful colours from the flowers (yellow from Cowslips, Birds fooot trefoil, Agrimony, Evening Primrose; white from White campion, Chamomile; pink from Betony, Ragged Robin, Knapweed, and Corncockle).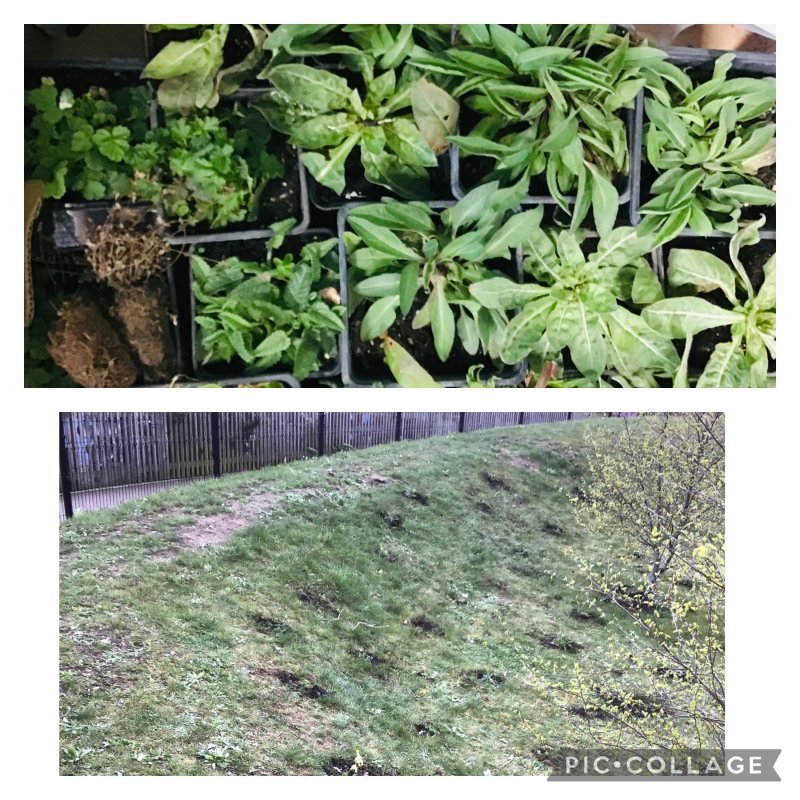 Horticulture with History
07/04/2022
A group of pupils who have a strong interest in history and horticulture were fortunate to go to the American Cemetery and memorial site for a touch of cross-curriculum learning. The site lies on a slope with the west and south sides framed by woodland and commemorates those who died in the Battle of the Atlantic or in the strategic air bombardment of the northwest Europe. Apart from gaining a better understanding of what happened after World War II, the gardener of the memorial also gave a talk how the memorial is maintained and the different plants and trees within the grounds.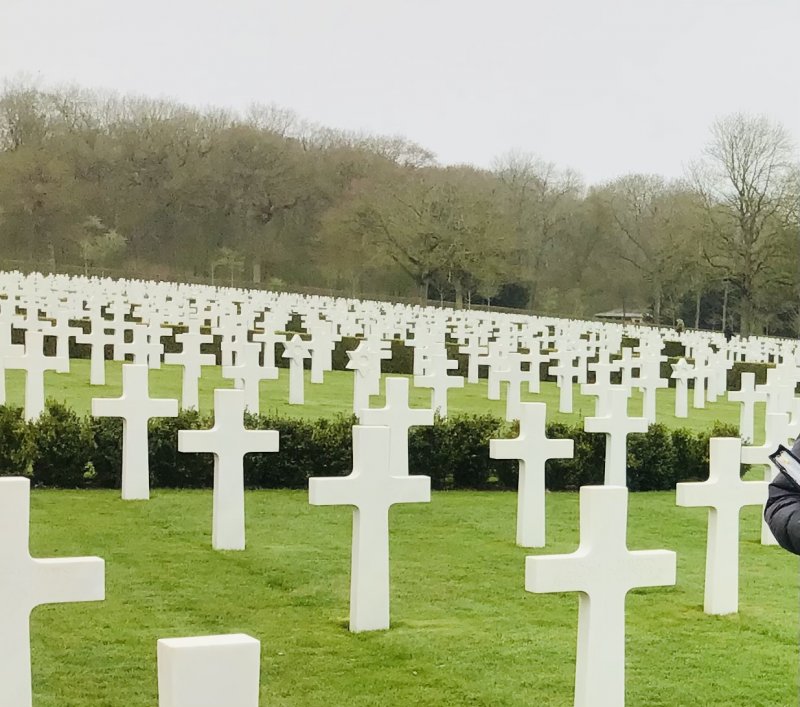 Worms!
04/04/2022
The gardening groups have been really enjoying the warmer weather, being outside and collecting with nature. We talked about the different problems that we have discovered together in planting in our very heavy clay grounds during drier and wetter seasons and the benefits of worms. Worms help to increase the amount of air and water that gets into the soil. They break down organic matter, like leaves and grass into things that plants can use. When they eat, they leave behind castings that are a very valuable type of fertiliser. We even discovered "worm cast" which is basically earthworm poo and is full of essential nutrients for our plants. It's structure (the texture is a bit like finely ground coffee) makes it slow-releasing and easily absorbed by plants, making it a very effective long-term plant feed that is entirely natural. Way to go Worms!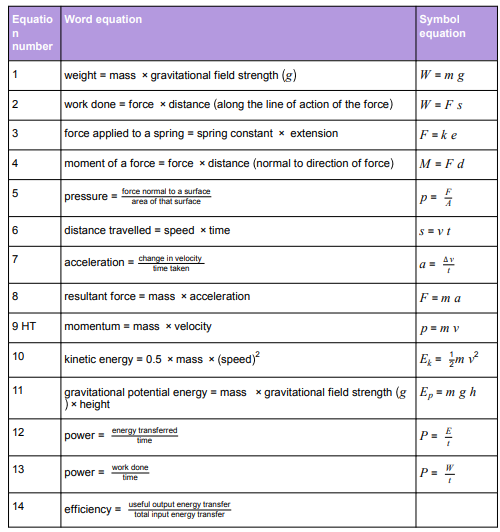 Year group trees
29/03/2022
We wanted to involve every single year group to be young tree champions and asked anyone that would like to be involved to fill in a Microsoft forms to indicate their interest. We had a fantastic response and names were drawn out at random from each year group to be representatives for their year to plant their trees in. The pupils were very excited and really enjoyed the experience. Thank you Young tree Champions for providing this opportunity. We took this opportunity to also register their tree to celebrate the Queen's jubilee.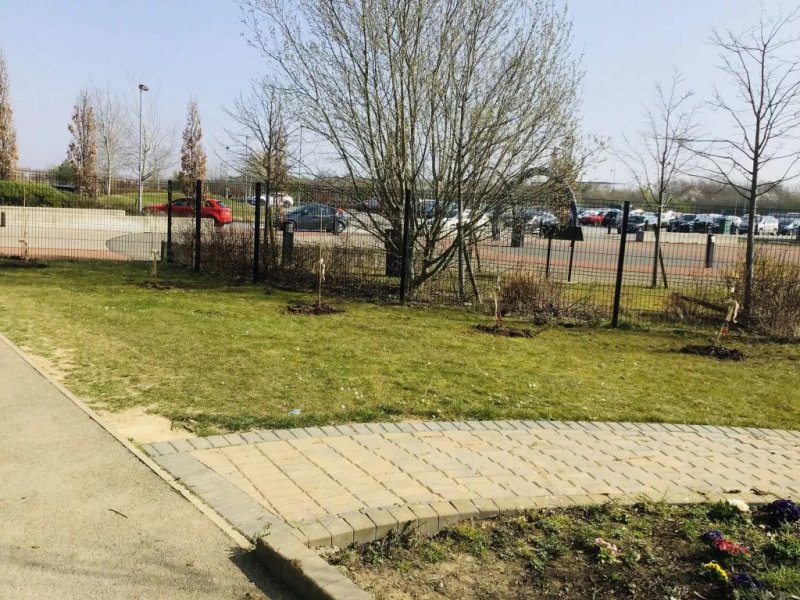 Planting indoors and out
23/03/2022
Our pupils have been very enthusiastic in spreading the word about the importance of plants and encouraging everyone to be part of the young tree champion. As an initiative from the eco-team to improve each classroom and introduce planting to all pupils, a "tutor plant" for each tutor group for every year group has been instigated. Studies have shown that introducing plants to the classroom can not only boost air quality and improve your mood but may also help learning to flourish. With this in mind, the young gardeners have been busy learning how to divide and propagate Aloe vera and Spider plants to provide for the idea. The first plants have already been given to the first few classrooms and are being well looked after by the tutor groups.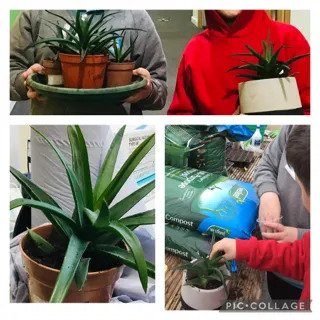 More elements to our willow structure
17/03/2022
With spring around the corner, we were excited to see that, although, the willow dome didn't quite escape storm Eunice, the live branches have started to bud. We have been busy fixing the structure from the damage that the storm had made, but also taking the opportunity to add more elements to the dome. The initial ideas from the pupils is to add stars to the top curve and weave people, dragonflies and possibly animals to the rest of the structure.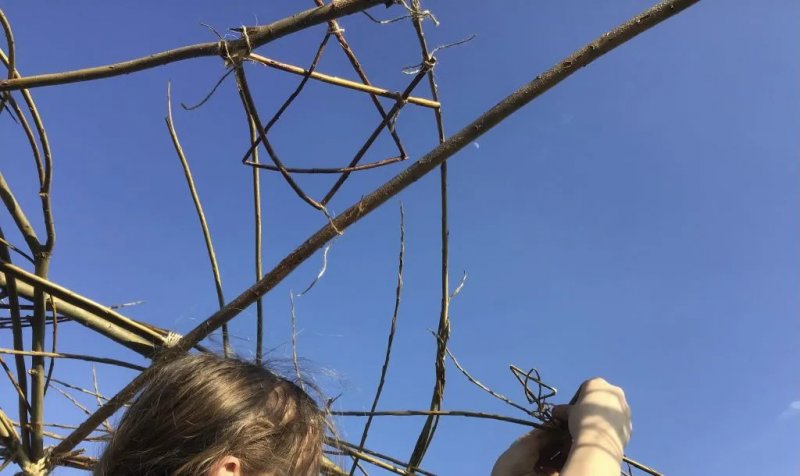 Planting for the National Trust
17/03/2022
As part of the Young Tree Champions, the pupils wanted to take their enthusiasm to the community and was given the opportunity to learn more about the benefits of trees at the local National trust. We were very excited to have this tree experience and enjoyed the day being part of a team in creating a woodland at the National Trust. We learnt about the woodland corridors and the different habitats for the local wildlife that we were creating. We even spotted a few birds of prey and some skylarks.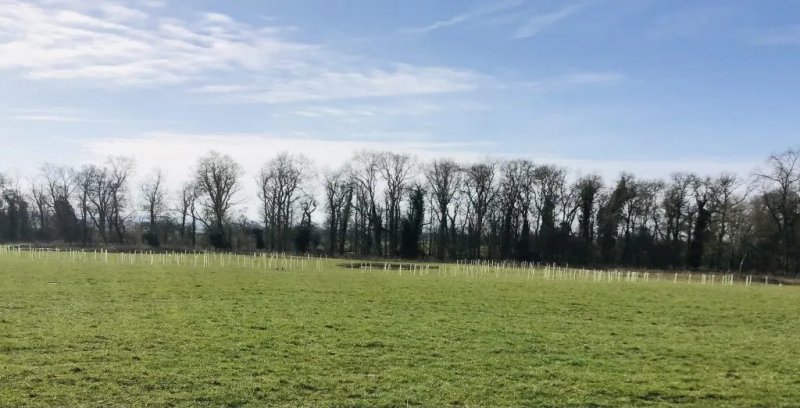 Seed Balls
14/03/2022
The "Increasing Biodiversity" club have been having lots of fun making wildflower seed balls. They are busy looking for a good location for these and looking forward in launching them and seeing it all grow!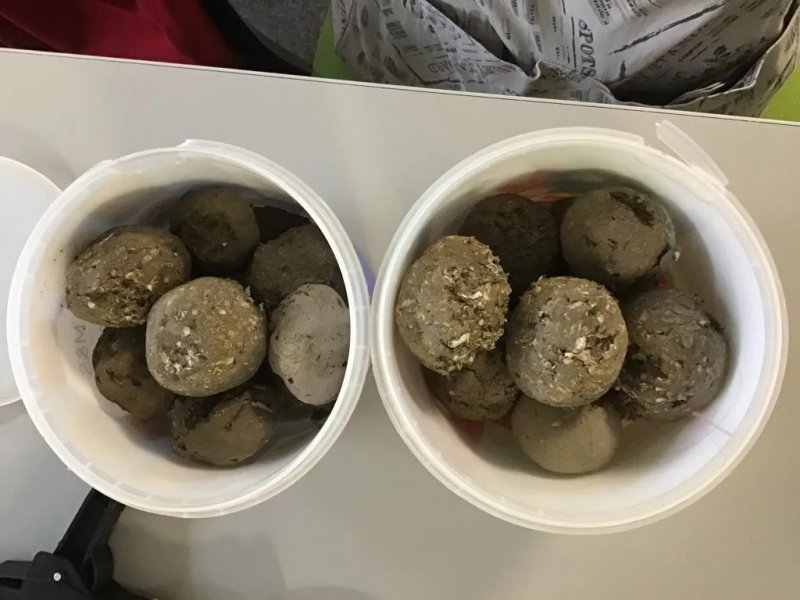 Involving our whole school
08/03/2022
We wanted to involve the whole school in the Young Tree Champions including staff and get a larger sample size of our initial questionnaire so that a more accurate picture about what our school body are passionate about improving could be gained. A powerpoint on the importance of increasing biodiversity, information about the Young tree champions and a questionnaire was sent out to all tutor groups. The Eco-Team are still busy gathering the information together on Microsoft teams but am glad to see that the majority of the initial responses so far are what we have been aiming for. It will be interesting once we have gathered all the responses from both KS3 and KS4 on what the final result will be. We hope this will help us prioritise our short term goals and implement longer term goals as well as bring awareness to everyone in the school of the environmental challenges that we are facing.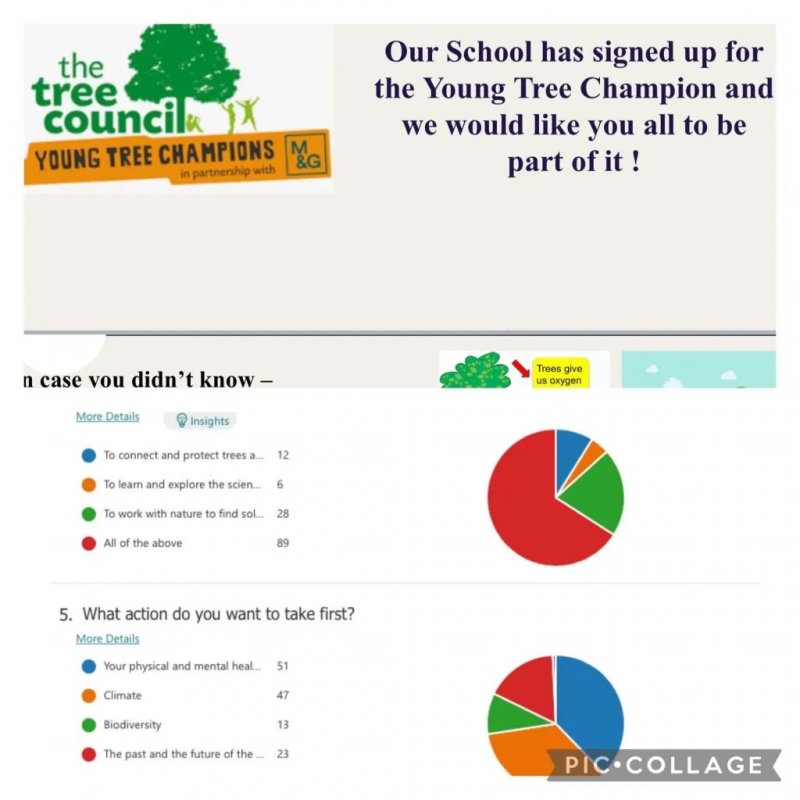 Using seeds gathered from last year and planting for the school garden
04/03/2022
We have been really excited that the term is slightly longer and able to start to sow the seeds that we gathered from last year's bean pods. We are hoping to test out the "Sister method' with beans, courgettes and sweetcorn to see if our harvest increases. We do all love a bit of experimenting and science in our gardening!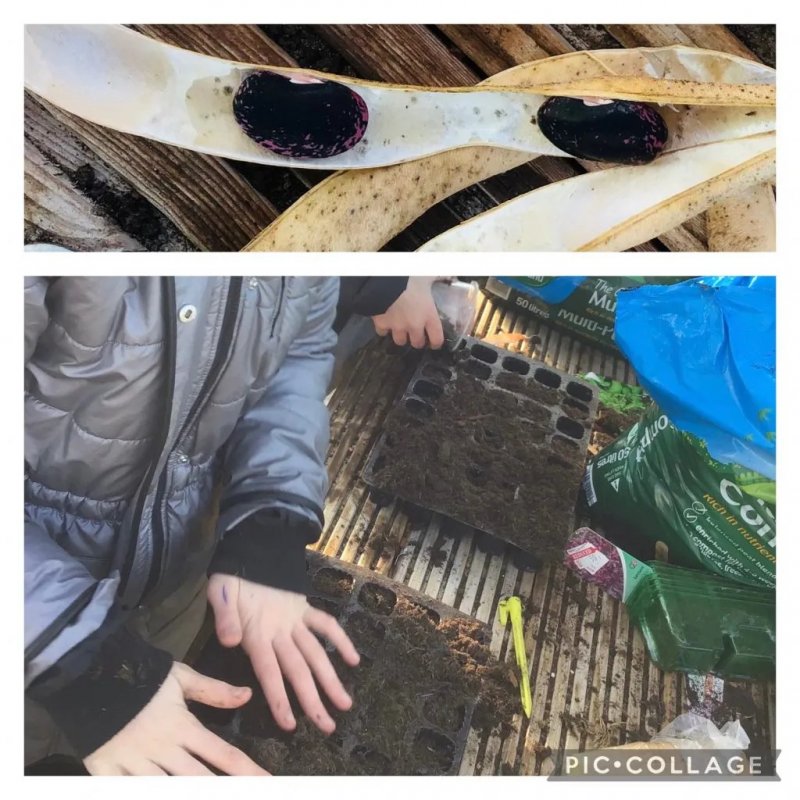 Making delicious dishes with our harvest
28/02/2022
We have been harvesting the remaining of our potatoes and lettuce from the school garden and using it in our cooking. One of our pupils made a heart-warming beef stew, with the potatoes. Perfect for a cold winter day !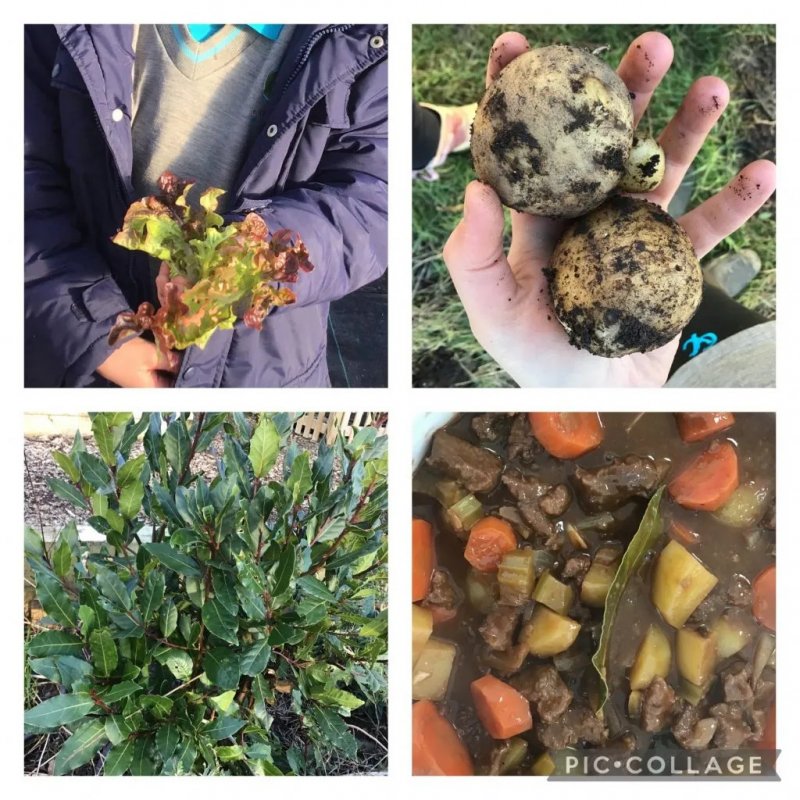 Our potatoes are ready to be planted in
24/02/2022
The gardening group started chitting our seed potatoes just before half term and were very excited to see that they have sprouted. We have enjoyed learning about first earlies, second earlies and main crop potatoes and all the delicious dishes that we can make with them when they are harvested. We have already tried the Charlotte potatoes that we have planted last term and are in agreement that they were the best, simply boiled and dressed with melted butter. We cannot wait to put these seeds into the ground and harvest them in a few months time. It is definitely worth the wait!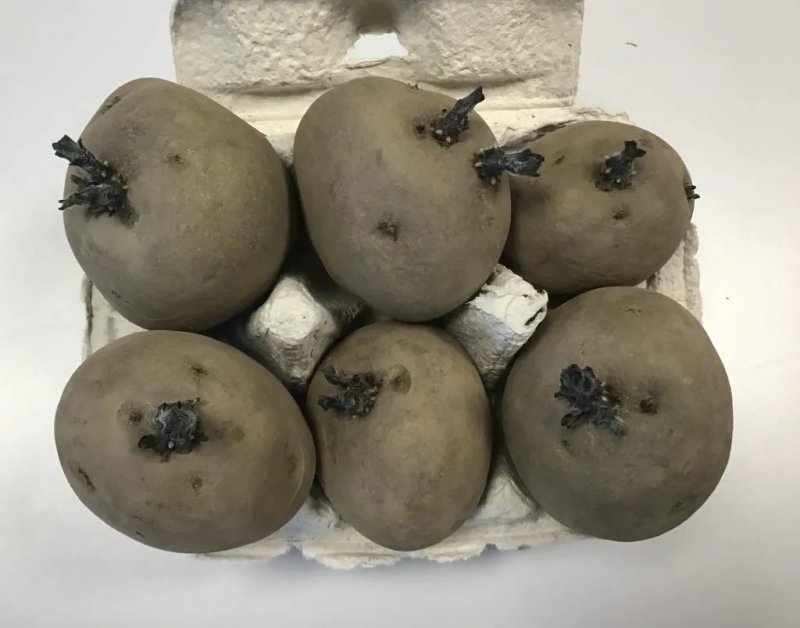 Part of our willow structure
22/02/2022
Our windows are in the structure. Watch this space for more features to come !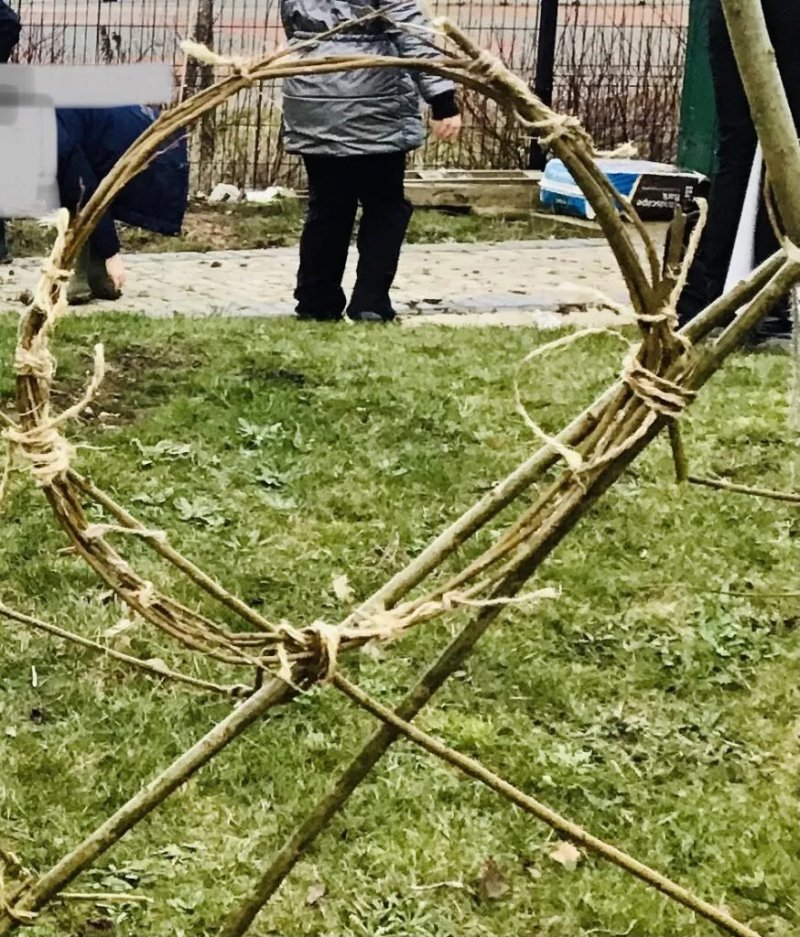 Excited and Inspired to get planting
21/02/2022
We are all very excited to be part of the Young Tree Champions. Whilst waiting for the trees and tech kit to arrive, we have been busy creating a live willow structure to to increase biodiversity and to create a peaceful space. We had lots of fun learning willow coppicing from an expert from the countryside restoration trust and using specialised tools and cannot wait for the structure to flourish in spring. We are still implementing different features to it such as windows and weaved characters as the pupils wanted the structure to be not only a peaceful sanctuary but also an interactive one.