Exams Information
Year 11 mock exams
The second set of mock exams will start on Friday 3rd February 2023.
The mock exam timetable can be downloaded here.
Please note that this has been revised from the earlier published timetable, and some timing of the exams has therefore changed.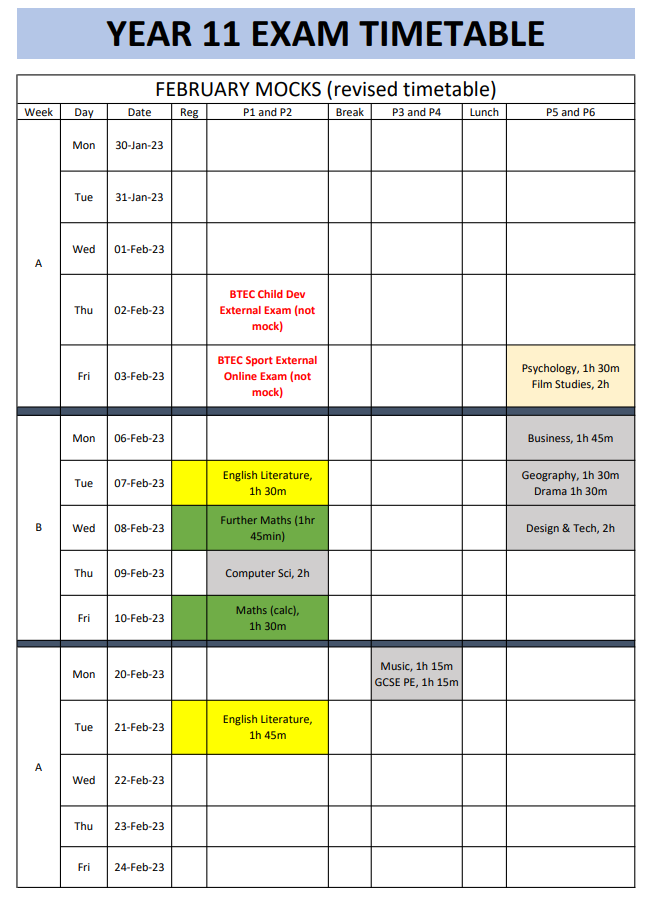 Pupils will need to bring their equipment in a clear pencil case and must write with a black pen.
Other equipment needed, for some exams, will be: pencil, eraser, ruler, compasses, protractor and scientific calculator.
Water bottles should be clear and without a label.
Pupils are not allowed to have a mobile phone, MP3 player or a watch in the exam hall.
External exams dates 2023
If your child has been entered for an external exam taking place in the Spring term, you will be contacted directly in mid-December. Find below the confirmed timetable:
Instructions for candidates
INFORMATION FOR CANDIDATES – WRITTEN EXAMS
INFORMATION FOR CANDIDATES – ON-SCREEN TESTS
We also recommend that you read the other JCQ guidance documents which can be found using this link.
Contact us
Email: CAM-ExamsTeam@cambournevc.org